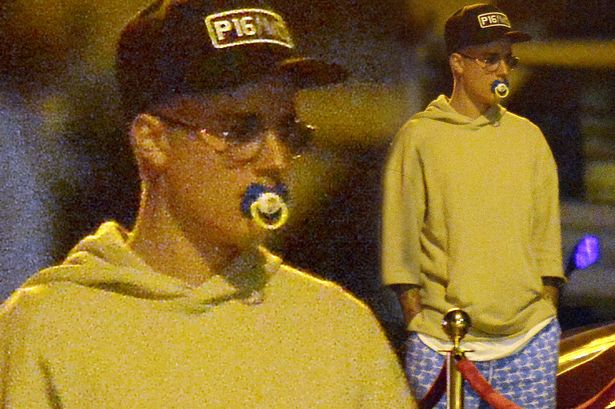 How weird could this possibly be? Is the pop star feeling nostalgic about his childhood days? Pffft.
Hollywood's favourite pop star, Justin Bieber was spotted in St Tropez sucking on a dummy.
The 22-year-old singer had the pacifier in his mouth as he partied in an oversized sweater and shorts.