Kemi Olunloyo is back after taking a break from her social media for a while. The blogger slammed Olajumoke Orisaguna as seen in the tweets below.
She also thinks Jumoke is being exploited and there is a need for her to slow down. Kemi also took a swipe at Jumoke's Husband and Her mother.
Kemi further stated that she is unimpressed by Nigeria's hottest new model. "Spare me the rhetoric," Ms Olunloyo went off on Twitter, "The breadseller is no icon or role model!" "Olajumoke may even go back hawking some day. Her mom sells Pomo and Fish" she further tweeted.

TY Bello was not spared in the Twitter rant as Ms Olunloyo also dragged the singer and photographer in her outbursts. "TY Bello has NOT transformed Olajumoke's life for GOOD," the activist said, adding, "Nothing in life is P E R M A N E N T!"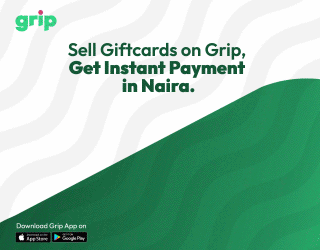 And that's not all. MS Olunloyo chose that occasion to drag the Yoruba, accusing them of illiteracy. See her tweets:
Poor breadseller. She has no idea they have EXPLOITED her big time. Olajumoke may even go back hawking some day. Her mom sells Pomo and Fish

— Kemi Olunloyo (@HNNAfrica) February 25, 2016
Finally the Yorubas understand me when I call them illiterate. They now understand the meaning. Cannot READ or WRITE. Olajumoke>>English

— Kemi Olunloyo (@HNNAfrica) February 25, 2016
Most #Yorubas are smart but NOT INTELLIGENT. Intelligence is the core of a superb life.

— Kemi Olunloyo (@HNNAfrica) February 25, 2016
#Yorubas learn English from me. I was teaching many at the bank today. It's Wens-day NOT wed-nes-day. Get out of illiteracy!

— Kemi Olunloyo (@HNNAfrica) February 25, 2016
A South African bank is celebrating a Nigerian breadseller. No bread sellers like Olajumoke in the shanty towns over there? Shame on U!

— Kemi Olunloyo (@HNNAfrica) February 25, 2016
TY Bello has NOT transformed Olajumoke's life for GOOD. Nothing in life is
P E R M A N E N T!

— Kemi Olunloyo (@HNNAfrica) February 25, 2016
Spare me the rhetoric. The breadseller is no icon or role model. She can't even speak english and dropped out in primary school says her mom

— Kemi Olunloyo (@HNNAfrica) February 25, 2016