A Kwara-bound train has crushed 47 cows worth over N10m to death in Osogbo, Osun state, when the coach detached from the train.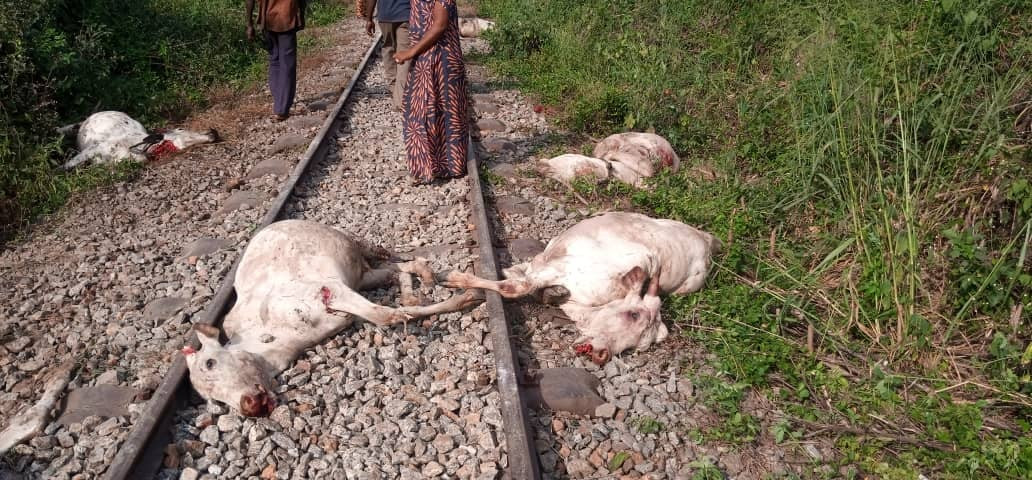 According to reports, the last coach of the train suddenly detached and ran over the cows.
The accident occurred at the back of the regional office of the Transmission Company of Nigeria, Powerline area on Wednesday, November 25 around 3pm.
Speaking to journalists, a herdsman identified as Rabiu Ismail, told journalists that the dead animals were worth over N 10m.
According to him, he and the other herdsmen were moving with their animals when they heard a loud noise as the coach detached from the train.
"We just heard a loud noise and the animals were moving not far from the rail line. Many of them were crushed. About 47 animals worth N10m were lost." he lamented.
See more photo below,