A video circulating online shows the moment two young women dating internet fraudsters better known as Yahoo Boys, were jubilating after their boyfriends received funds from their 'clients'.
In the trending video, one of the ladies who was overtly excited, revealed that they did sacrifice for their boyfriends to be successful and in less than 24 hours, they cashed out $6,000 (N2.5m).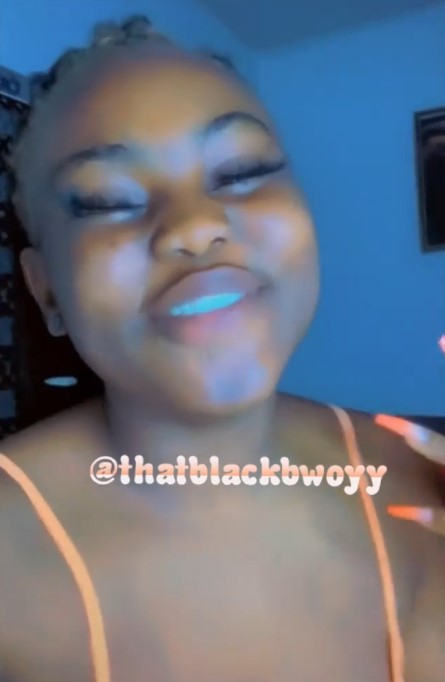 She also filmed the young men who were seen pressing their phones, and hailed them for their big win while praying for them to make more money.
The young lady who could barely keep calm as she talked about living large with the fund, also attached a video of the moment she was carrying out a sacrifice for her partner.
In the video, she is seen tying a white cloth around her chest and head while mixing some unidentified items in a bowl.
Watch the video below,
Vid Crd: Instagram/thatblackbwoyy
In other news, it was quite an emotional moment for a Nigerian boy as his girlfriend treated him to a pleasant surprise on his birthday.
In the trending video, the boy's lover, who is about his age, organized a surprise party for him and arranged with his friends to bring him to the venue.
The moment he entered the room and saw what his woman had done for him, he got emotional and fought to hold back the tears building up in his eyes.
While still struggling to put his words together to express gratitude to his girlfriend, he quietly went to her, gave her a tight hug and thanked her for the surprise.