A Nigerian lady has berated her admirer over the amount he sent to her as transport fare to visit him in Lagos from Abeokuta in Ogun state.

According to her, the guy who claims to be in love with her and wants to take care of her, sent her only N5,000 when she requested for transport fare for her Lagos trip.
She was apparently displeased with the 'meagre' amount and decided not to honor his invitation. However, she didn't refund the money but instead, spent it on ice cream and snacks.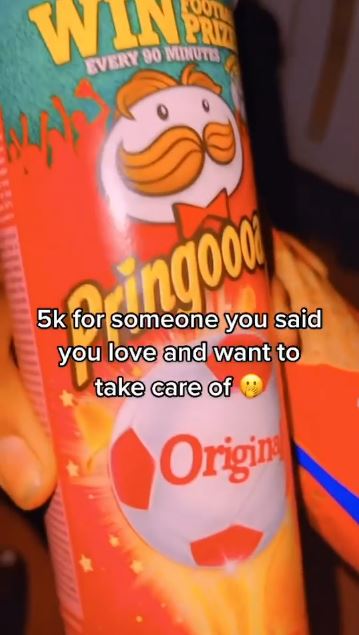 In a video circulating on social media, the lady showed off the things she claimed to have bought with the money.
Watch below,
In other news, a UK-based Nigerian lady has shared a video which captures the heartwarming moment she reunited with her boyfriend after one year apart.
The lady revealed she went to the United Kingdom for her Masters program one year ago, right after he proposed to her, and they haven't seen each other since.
According to her, after she told her man that she doesn't want to return to Nigeria, he decided to relocate to the United Kingdom to be with her.
The video she shared on popular video sharing platform, TikTok, showed the moment she welcomed him at the airport.