A 25-year-old lady, identified as Mary Olatayo, has been arrested by operatives of the Ogun State Police Command for conniving with her friend to sell her 3-week-old baby for N600,000.
The suspect was nabbed by the police on August 18 2022, along with her accomplice whose name was given as Chioma Esther Ogbonna.

She was arrested following a complaint lodged by the father of her child at the Mowe Divisional Police Headquarters, after the child suddenly disappeared.
The man who disclosed that he was dating Olatayo when she got pregnant for him, said he rented an apartment for her to be staying permanently because of their child,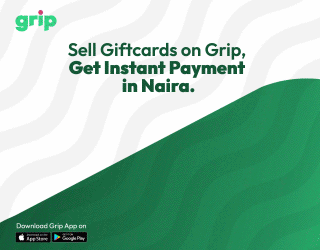 However, three weeks after she gave birth to their son, she left the apartment with the baby only for him to find her at a hotel, where she allegedly went for 'hookup' with another man.

He said he employed every means to find the baby but it was futile so he resolved to report the case to the police.
Following her arrest, Olatayo confessed to selling the baby to a buyer in Anambra state for N600k and said she shared the proceed equally with her friend who linked her up with the buyer.
Chioma also corroborated her story

.