A lady has shared her near death experience after she was allegedly adducted by suspected members of a kidnapping gang in Ikoyi area of Lagos state.
Narrating her ordeal amid tears the lady stated that she was returning from Aromire in Ikoyi where she had gone to see her godmother, when she stopped a taxi to take her home.
"I deliberated with the taxi guy, He said N2, 500. He collected N2000 to Agungi because it wasn't far. I had to squat at my friend's place because of Lagos traffic so I could get to work on time on Monday." She said.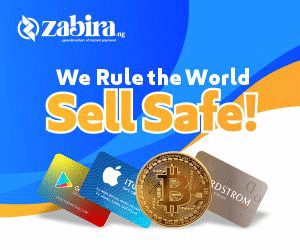 According to her, she was the only passenger in the taxi as it was chattered and two minutes into the ride the driver brought out a gun and pointed it at her.
He reportedly placed a call to someone who he referred to as boss and told him he had gotten a prey.
In her words,
"I was wearing a nosemask. I sat in front and then he was the only one in the car. It was meant to be like a charted car. Before I knew it, the guy pointed a gun at me. He called someone and said "Oga I get person for here. The man told him to put it on speaker. He stopped the car while he was pointing the gun at me."
The young lady claimed that the man at the other end of the telephone conversation then asked her what is her name and she mentioned it. He then asked her where she was from and she said Akwa Ibom.
She revealed her 'abductors' later decided to let her go after they discovered they were from the the same state. The driver dropped her somewhere in Lagos Island at about after 9pm and luckily she saw a commercial motorcyclist who she stopped and asked to take her somewhere safe.
"He now said check her bag. I said I don't have any money in my bag, that only a few thousand Naira notes and five hundred Naira because I use it for transportation to go to the office.

I don't know how God confused those people or gave the man sympathy for me. He said 'close your eyes' and he was checking my bag. He said what is your password of your phone. I told him my password. I think he typed wrongly. He now corked the gun at me and then after that, I told him that it was a mistake and that he should try it again. I now read the password to him. He opened the phone.

He said I should thank my God that I am his sister, if not he would have killed me and that next time, I should not enter cars that are not registered and that I don't know." She added.
Watch video below,