A Nigerian Lady has taken to her social media account to share her sad story of how she was defiled at the age of 8 by her own father!.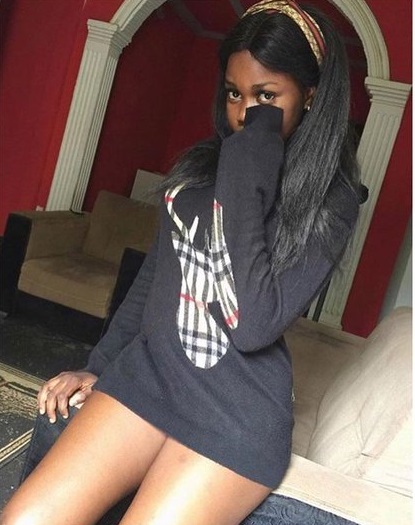 Read her post below ;
In her words ;
Finally gathered the courage to write my true life story out here. I was 8 that cold night my dad had come home drunk as usual, i was sleeping on the couch in the parlor, i had pee on my body as usual, always peeing almost every night.
My dad had chased everyone out of the house as at 12am in the morning i was still sleeping so i had no idea what was going on.
I felt something in my vagina it was quite painful at the same time watery, I woke up (half awake but feeling sleepy) opened my eyes and found my dad almost naked standing close to me with my pant on his hands, my vagina was wet with some slippery fluid ( what i didn't know was sperm or normal discharge) I was 8 so i don't have such discharge, I was naked.
I remember sleeping with clothes on, what came to my mind was why my dad with my pant and why was my vagina wet with slippery substances that looks white. My dad stared at me and gave me back my pant, asked me to wash up and put it back on. I felt some sharp pain in my vagina but wasn't too severe so i did not bother, i was only 8 so what do i know about sexual abuse.