A lady has revealed the extent her Muslim bestfriends, whom she made her bridesmaids, went to be there for her during her Catholic wedding.
According to the lady with Twitter handle @gechife, her Muslim friends wore the same dress as her other bridesmaids but added Hijab and underskirt to suit their religious' belief.
She added that they also attended the full Catholic mass just to be there for her on her special day.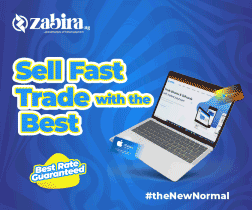 Taking to Twitter to share a photo of herself and her bridesmaids, she wrote,
"Two of my closest friends are Muslim. They were my bridesmaids – not only did these ladies sit through a Catholic mass, they wore same dress but just adapted it with Hijab and underskirt. They did all this to be there for me as a sister."
See her tweet below,
This comes after a Nigerian groomsman said he stormed out of his Best friend's wedding after the officiating minister told him to remove his earrings.