Amidst the rape scandal involving Senior Pastor of the Commonwealth of Zion Assembly, Biodun Fatoyinbo, a woman who took to social media found the courage to open up to her elder brother that she was raped by one of his friend.
But we never expected her brother's reaction.. It was totally unexpected.
The Lady in the screenshot, reminded her brother about how he brought home this said friend, who later forcefully had sex with her in the year 2012.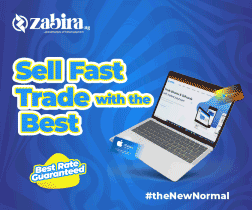 According to her, she told him shortly after the rape, but her 'supposed older brother' didn't fight for her. Instead he invited the friend to the house again…. and then when he drove her to school, her rapist was in the car with them.
Eventually, she discovered she was pregnant from the rape and had to abort it.
As she laid her mind bare the her brother in a text, expecting him to do right by her after so many years, she got her heart shattered again as the same big bro slammed her for getting raped. He called her a "shameless idiot" and a "fool".
The woman shared the screenshots and said this is the reason why women refuse to speak out.
See screenshots below.