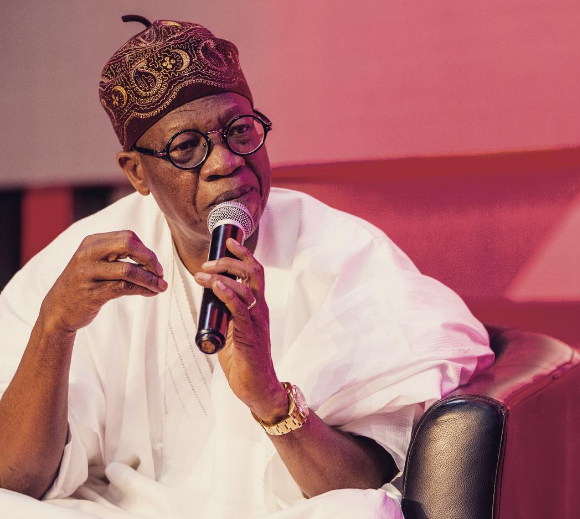 The Minister of Information and Culture, Lai Mohammed has finally reacted to the trailing comments of Nigerian entertainers directed towards him about a purported news of the Federal Government's intention of banning Nigerian musicians from shooting their  music videos abroad.
Minister of Information was alleged to have announced the plans of FG to ban Nigerian entertainers from shooting videos abroad to facilitate Nigerian economy which spurred reactions from poplar entertainers like Psquare, Charlie Boy, Yemi Alade and others.
Mohammed however denied this at Creative Industry Financing Conference held at Eko Hotels with the theme  'Financing the Film, Television and Music Industries.'
As quoted by PUNCH, Lai said:
At COSON, I said that I would work to amend the National Broadcasting Commission's code to ensure that if a product is designated a Nigerian product, it must be produced in Nigeria. I didn't say that, henceforth, all music and films would or must be produced in Nigeria.

All I said was that if a programme is designated as a Nigerian content programme, we will amend the code to ensure that it is produced in Nigeria. I didn't say I'll ban the production of Nigerian movies and videos overseas.