Linda Ikeji has just acquired a new home in Banana Island.
Her sister, Laura Ikeji, broke the news yesterday (October 15), via instagram.
"That moment you realize that Mike Adenuga is ur neighbor, Dantata is ur neighbor, you are surrounded by billionaires you used to hear about on TV as a child, Haaaa unimaginable feeling. Banana island isn't ready for my noise. Dear Banana Island, we here!!! A glimpse of @officiallindaikeji Banana Island Mansion!!!!!! I'm too excited"
She went on to share three pictures of Linda's home while stating that her sister did not rent the mansion nor is it a block of flats.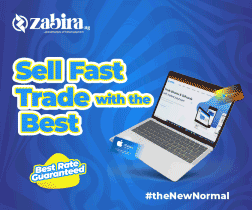 "No, it's not a block of flats, no it's not rented, @officiallindaikeji bought this banana island mansion with her sweat. Can somebody tell her to allow me post more pics, choi. Hehe. #glasshouse #whitehouse #bananaisland"
Linda has joined wealthy residents like Mike Adenuga, and Iyabo Obasanjo, on Banana Island.
Banana Island in Lagos State is one of the most luxurious real estate sites in Nigeria where houses cost at least 450 million naira.