It's official people, the beef between Blogger Linda Ikeji and Wizkid is real.
Recall few days ago, Wizkid shared a link of an article that bashed Linda Ikeji accusing her of having a "Poverty mentality" and captioned it "Nice Read", thus endorsing and agreeing with the article, then the starboy proceeded to his snapchat to endorse the article and mock the blogger.
Linda Ikeji then responded to the mockery yesterday through an article she wrote about rapper The Game and his baby mama.
The American rapper bought two bags for his baby mama and his daughter, and the happy mum shared the photo of the bags on her page. But a critic hopped on the post to say unkind kinds, prompting The Game to come to his baby mama's defence.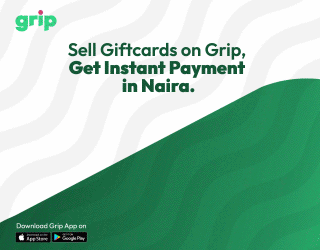 In her publication Linda praised The Game for that chivalry but shaded Wizkid by saying "unlike a deadbeat father who hasn't started to carter for his child."

The Game and Tiffney Cambridge have been together on/off for years and have 2 children together. Here's what happened. Tiffney shared a photo on Instagram, of two designer handbags owned by her & her daughter with The Game. A random Internet Troll took to the comments section to slam her for trying to act like she purchased the bags by herself. The Game swiftly responded (unlike a deadbeat father who hasn't started to carter for his child) and dragged the Troll.
– The Blogger reported.
She was only citing Wizkid's alleged baby mama Blue Diamond who claimed that the singer has refused to care for their newborn son.
Upset by that shade, Wizkid went all-out to war with her on his Snapchat. He shared her old photo and captioned it, "Almost 40, lonely and bitter! Prayers up for you."

Well, Ms Ikeji, perhaps seeing the Snapchat story, has amended her post by removing the Wizkid diss. See below: