Yesterday, actress Shan George took to her Instagram page to call out a Soundcity employee DRO Ameh for swindling her out of N100,000. She claimed she had given him the money to promote one of her videos on the music channel but the video was never played and she is yet to be refunded. (Click here to read if you missed it)
Here's a response from the accused Soundcity Staff:
I had kept mute on this issue when she took to lie in the press in 2015 because the friend/colleague who introduced me to her said he'd handled it and later got to know he served her a legal/court injunction but being learned and a great mother, she has kept at her malicious act.
Hence, I am forced to response to issues I have seen raised in the press and deal with the defamation of character legally and privately – unless she again pulls a 'nollywood'. Addressing the issues: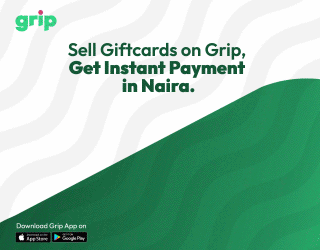 1. I run a digital PR and social media marketing company which I had slowed down with since being head of new media for CMA – company behind Soundcity et al.
Clients in the course of over 10 years doing this incl. a long number of A-list and fast rising Nigerian acts. I wouldn't mar all that work and reputation for NGN100,000.
If I don't have it, I know a client that would give me to refund but I do have it 🙂
2. Never at any point, even months after we had concluded the business did I get a text or call from Shan George complaining of what I did, let alone ask for a refund – which I would have gladly done.
3. Shan George sent me N100,000 (a hundred thousand naira) and never did we – agree – or – imply – or – ask – as payola for airplay but digital PR for the said video – which was uploaded to Youtube myself in the december of 2014. (Digital PR in this case meant speak to blogs to have the video – do a search and see if I delivered)
I need add that at no time did we speak in vernacular, let alone discuss even my job and her claim that i said: "Madam no be me say make u go shoot rubbish video for ur pikin. If u do pem, i go spoil ur pikin music career for this Nigeria o. bring 5oo thousand naira before i play the video or don't call my fone again, we don't get paid any salary in Soundcity so we have to do our own hustle to survive here." I saw this in 2015, and shocked me to the core.
I have been in the industry for 12 years and work at CMA, parent company for Soundcity for 6 out of the 12 years in different capacity and I have never been owed salary, I get bonuses and I have had to account for cash 2/3/4 times that amount to the company.
I spoke to Shan three times, met his son – Jaga once and never at anything did we get so casual to speak in vernacular.
4. As I was shocked to my core when I read what she claimed I said, i did the logical thing. I called her number and sent countless text/SMS for her account details to make a refund even reaching out to a lady who was also introduced to me as her manager only to get a response that said: 'If she had investment the money, it would have yielded returns (paraphrased),' re-stating all I had was her 100,000 – we didn't do 'investment' business and as i write this, I never got her bank details.
5. How I met/knew Shan George? As you might have read, A senior colleague – in fact he manages a sister channel and one time supervising producer for the Soundcity channel introduced us.
If it was ever airplay on Soundcity,the question is – why would such a colleague introduce me – head of new media when his position afforded him the authority in the matter.
This is in addition to the fact that the colleague introduced the video director Matt Max to Shan George to shoot the video. Again, never did Shan George pay me 100,000 for airplay on SoundcityTV. I understood they had a falling out
6. The Colleague introduced me for 'PR,' I made my pitch but she apparently didn't know what it was or entitled so I stuck to 'online' and doing anything else I could do for her after she pleaded and went into details of things I didn't need to know – her ill mother and how she was cleaning up after her but 'really need to do this for her son.'
I fail to understand her plan but if it now, to get a refund from me? It is past that time! She would have to first prove in court that i defrauded her then the guilty party would definitely pay, i am sure now it would be more than NGN100,000.
7. Now, I am hoping this addresses everything for the press and friends who have called while I go about sorting this out the right way, legally. Sadly, would only be replying matters I deem fit of responding to via @dirtyhiphophead only.