Instagram comedian, Lizzy Jay has accused Yoruba movie director, Jimoh Abiodun of sexually abusing her, but didn't have his way.
She wrote:
'you sexually abused me and you do this to many people's daughters while you instill fear in them not to speak out. Will you be happy if anyone sexually abused your daughter?'.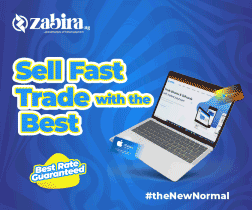 According to her, the movie director is trying to destroy evidence she has against him.
As seen in the screenshot below, she expressed gratitude that the movie director didn't succeed in raping her.
In reaction to the allegations from Lizzy Jay, Jimoh Abiodun shared the below message and screenshots.
"@iamlizzyjay RAPE and ATTEMPT TO RAPE are two serious allegations that should never be trivialised because the real victims are out there and they need help and people's voice. Lizzy you don't have to work with me to be successful in life, neither do I have to work with you to be great. If I say I can't work with you in my team anymore, that doesn't mean you should take your bitterness to this level. You can move on my dear and you can do great. You threw all cautions to the wind and mention my name publicly in a slander. Lizzy, you have a father, you have a brother, how would you feel if someone did this to them? I've got my family and people who look up to me. I have a file on every single publications you've made with my name in it but I'll still stretch out this hand of alternative resolution, asking you to retract and apologise. NB: Anyone who I have had sexual intercourse with, WITHOUT their consent should speak up!"