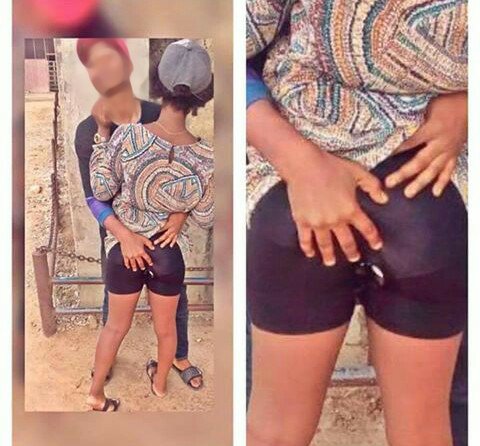 LOL! This burst my humour bubbles this Wednesday afternoon. An apparent young Nigerian couple were trying to replicate the all famous Kimye pose, where the dude grabs the lady's derriere and gives a fierce thug life look.
Well, the couple have made themselves objects of mockery on the internet because of their supposed-to-be raunchy action.
While the level of Chemistry between the duo is an unarguable fact, the obviously seen torn tight that the girl is putting on reveals another part of her back side.
Just this single feature has made the photo go viral, spreading from Facebook to Twitter and IG.
Trolls, for sure have began to make em pay for their 'erroneous' pose.
See what some wrote: