A Nigerian Twitter user with handle, @radicalyouthman recently took to the social networking space to share the tragic story of how he lost his daughter due to the nationwide strike embarked by Nigerian doctors.

On April 1st, the bereaved gentleman tweeted that he's taken his daughter to be admitted in the hospital after she fell sick, but was told doctors were on strike.
He then took his daughter to a nearby custom hospital where she was admitted but at a very high cost. Unfortunately, he announced that he lost his daughter on Saturday, April 3rd.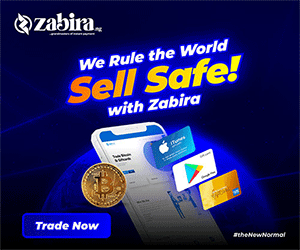 He tweeted;
"Yesterday, I was at the hospital. My little daughter needed a blood transfusion, I went to the nearest Government hospital only to be told Doctors are on strike. Consequently, I went to a nearby custom hospital and got her admitted. At a heavy cost. My March salary is gone.

It's like in Nigeria, the only hospitals that work are those attached to the military and paramilitary institutions. In all this, the President is in London, getting the best Medicare at the expense of taxpayers. May God not give us such leaders like Muhammadu Buhari ever!!"
He tweeted again on the 3rd of April
Update.

I lost her.
She was the sun that shone through my darkness.

Now, everywhere is just a void.

God Gives, God taketh.
It's like in Nigeria, the only hospitals that work are those attached to the military and paramilitary institutions.

In all this, the President is on London, getting the best Medicare at the expense of taxpayers.

May God not give us such leaders like Muhammadu Buhari ever!!

— Biafran Boy (@RadicalYouthMan) April 2, 2021