Curvaceous Gambian actress, Princess Shyngle has found love again only few months after the end of her marriage to her childhood crush.

The actress in a recent post she shared on her official Instagram page, gave her fans the latest update about her love life.
According to her, the new man calls her his heartbeat and expressing her excitement Shyngle noted that love is a beautiful thing.
In her words,
"He said "baby you're my heartbeat" 🥰 I've been blushing since 🥰 💚💚💚💚💚💚💚 love is a beautiful thing 💚💚💚💚".
See her post below,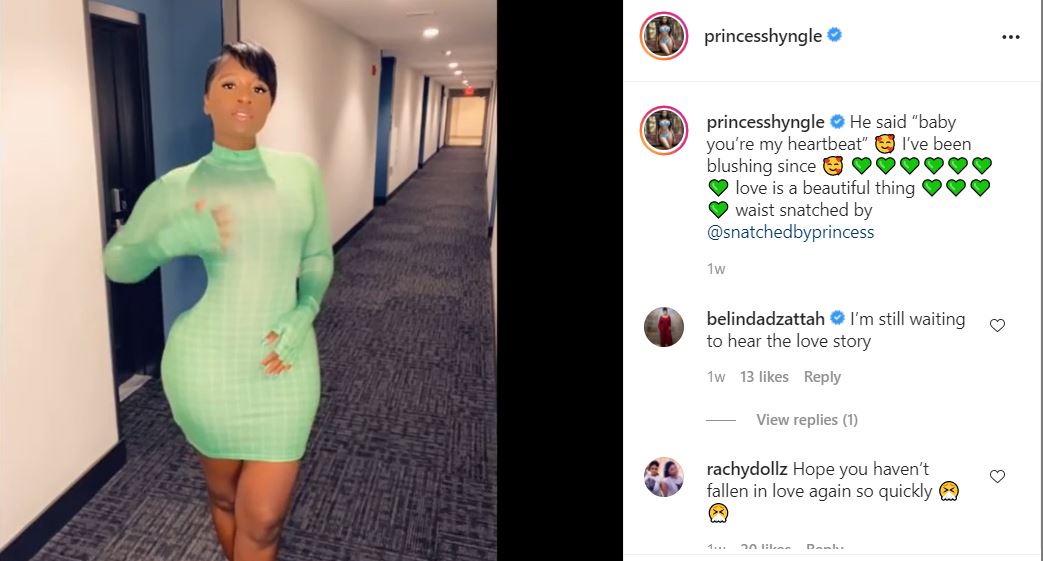 Meanwhile, Princess Shyngle has vowed to keep her future relationships private from henceforth, following her messy divorce drama.
Recall that the Gambian actress recently announced the end of her three-months marriage on the ground of physical abuse. The actress came on social media to share intricate details about her ex-husband and labelled her marriage a "mistake".
The actress also revealed that she has began legal proceedings to officially end their marriage.
A week after making the revelation, Princess Shyngle held a question and answer session with her fans on Instagram and a well-meaning fan advised her to keep her love life private.
In reaction to the fan's advise, the thespian promised to be more discrete with her romantic affairs, adding that nobody can be destroy her relationship if they don't know about it.