Last night, a Nigerian man took to Twitter to call out a woman for sending him a bill of N35k for food and she has now responded to his attack.
The man, identified as @tunjitweet on Twitter, said the lady asked him to buy her lunch and he told her to order a meal and send him the bill.
Shockingly, she sent him a bill of N37k – N35k for a 5 liters pack of jollof rice and N2k for delivery.

After seeing the exorbitant bill, the man accused her of being a glutton and asked what she plans to do with that quantity of food.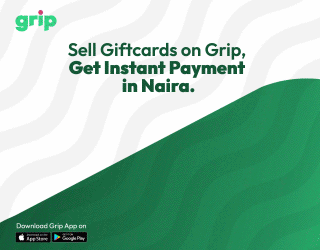 He then claimed she told him to just admit that he can't afford the meal instead of making a big deal out of it.
Taking to Twitter, he wrote,
"Someone asked me for lunch this noon, i said choose your meal and send the bill. she went to just jollof page to pick 5L rice of 35k and delivery 2k and sent me 37k bill.
'why are buying 5litres cooler of rice?'. her response was 'if you can't afford it, just say so' 🤦🏾‍♂️"
See below,


Well, the lady has now taken to Snapchat to respond to his tweet.
She accused him of not sharing the full story because he has been pestering her to send her nude pictures.
She also disclosed that he contacted her first to request for a movie date but he went online to make it look like she begged him for lunch.
She also accused him of calling her out because of 'pu$$y'.
Read her response below,