A video which captures the moment a young Nigerian man confronted some police men for "holding him like a thief" has been shared on social media.
In the video, the quite enraged man who pushed one of the officers for holding his shirt, is heard asking why he was being "held like a thief" even after he had been searched alongside a friend.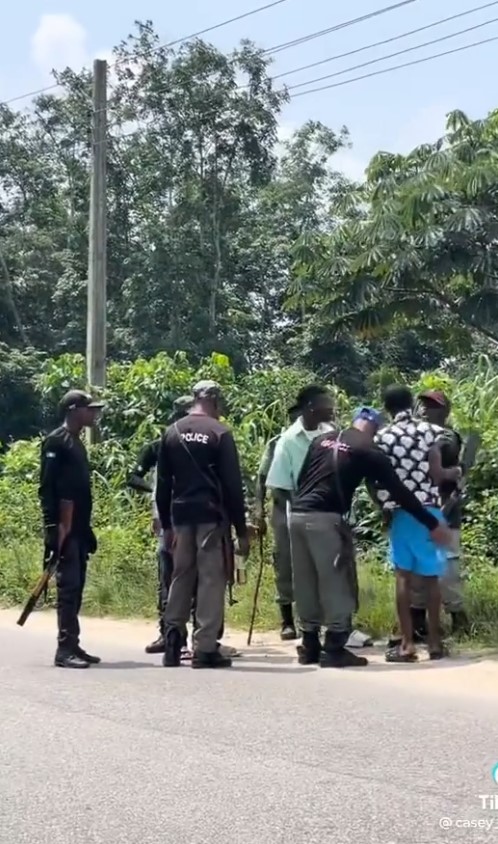 Watch the video as you scroll,
In other news, a Nigerian lady, Patience Patrick, has shared the interesting story of how she got married to her neighbour's younger brother.
Patience in a post shared in a closed Facebook group, recounted how her neighbour used to call her her younger brother's wife when she was 5 or 6 years old.
She said her neighbour asked her parents for permission to take her to Gombe state to visit her brother and other family members.
While there, she made them wear a little bride's gown and a suit and took pictures of them together with the hope of them getting married some day.
In the lengthy story she shared alongside a picture from their pre-wedding photo shoot, Precious disclosed that they are now married.