A man was so elated after discovering that his best friend of 60 years is actually his brother. Alan Robinson and Walter MacFarlane have known each other since they attended the same primary school in Hawaii.
Mr MacFarlane, 74, never met his father, while Mr Robinson, 72, was adopted and never knew either of his birth parents.
Now, they are "overwhelmed" to learn they have the same birth mother.The pair separately took DNA tests to find out about their ancestry. Mr MacFarlane used a DNA-matching website and found a top match – someone with identical X chromosomes, with the username Robi737.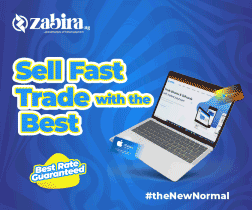 Mr Robinson, a former pilot for Aloha Airlines, had used the same website. The half-brothers have now reveal the news to theri friends and family.
Mr Robinson said: "This is the best Christmas present I could ever imagine having." "I had a younger brother that I lost when he was 19, so I never had nieces or nephews. "I thought I'll never know my birth mother, I'll never have any nieces or nephews."
Mr Macfarlane was born in 1943 in Honolulu.
His mother, Genevieve, was planning to give him up for adoption, but her parents found out and decided informally adopt their grandson.
Fifteen months later, Mr Robinson was born in the same town and was immediately given up for adoption, so he never knew his birth parents.
The men met when just at primary school and became great friends.
hey later sent their children to the same schools they attended and holidayed together as families.