A Liberian man, identified as Tamba Lamine, has lost his life after jumping from a bridge into a river in Liberia's capital, Monrovia, to rescue a $20 note that he had mistakenly dropped.

BBC reported that Lamine was walking with a friend on the bridge when the cherished $20 note fell into the river.
Moses Carter, the police spokesman, disclosed that Lamine who is a street hawker plunged into the river in the bid to save the money.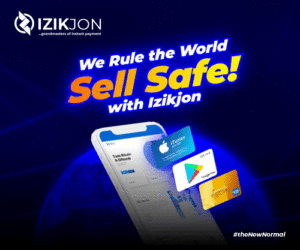 It was gathered that he found the money and showed it to onlookers, but drowned before he could make his way out of the river.
Mr Carter further revealed that it was very important for Lamine to rescue his money, because he needed to give his friend a share of the $20 bill.
Lamine and his friend reportedly got the money from a merchandise they jointly sold and were supposed to share their income before it dropped in the river.
He felt pressured to get the cash back because he needed to give his friend his "share" of some merchandise they jointly sold , Mr Carter noted.
Recounting the sad incident, Mr. Carter said onlookers who saw Lamine dive thought he was safe after he emerged from the water to show them the note, but he then disappeared and did not resurface.
He drowned in the Mesuradu River, which runs between mainland Monrovia and the industrial district of Bushrod Island.