A Nigerian man, Osaremwinda Iduwanyi who allegedly killed a mother of three, Gladys Okoh for alleged infidelity has given the main reason why he killed her.
The deceased before her death was a divorcee. Iduwanyi confessed that he killed the woman after finding condoms in her handbag.
He made the confession while being paraded by the Commissioner of Police in Edo state, Kokumo Johnson. The police commissioner said Iduwanyi stabbed his victim severally "on the stomach, back-side, ribs and private part with a knife. The suspect accused the victim of infidelity having discovered condoms in her handbag"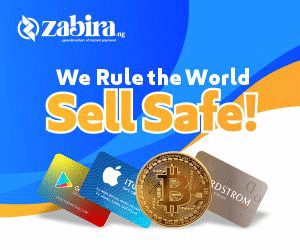 According to Iduwanyi, "What happened was a mistake, I never did it intentionally. We were living together with a promise to get married.
We were serious in the relationship. I had earlier warned her to desist from receiving phone calls from his male friends and she promised to stop it. One day she said I should give her money to start business and I had to sell my car for N250, 000 and gave her N150, 000. She travelled to Lagos and used the money to and buy personal clothes and the next day I reported the matter to the brother that I had to sell my car because of her and now she used the money to buy clothes for her personal use.
"On the day that I killed her, I saw her with my mother quarrelling accusing my mother of gossiping about her which my mother denied. She immediately went into the house and parked her things that she was leaving. I had to allow her go but the next morning I went to her and begged her to stay. She pushed me away that I should go and meet my mother. She said my mother was responsible for my frustration.
I saw her getting dressed preparing to leave and when I pleaded that she should stay she pushed me away and we started fighting. There was a knife very close to her which she picked up and wanted to stab me but I collected it from her and stabbed her in her abdomen several times. I ran away by jumping through the fence. I also found condoms with her on several occasions.
My wife and two children were in Italy. I came to Benin because of my father's burial . I pray to God to forgive me. It was not intentional."