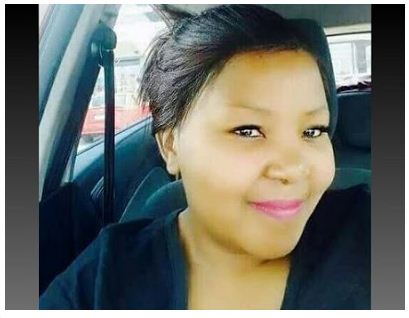 A jealous husband has killed his wife before jumping to his death in a murder-suicide. The man identified as Reuben Mnisi allegedly killed his wife, Puleng Mnisi during an argument.
According to Daily Sun, the man later threw himself off a crane and plunged 40 metres to his death.
Narrating the incident, Puleng's mother, Susan Mahlatse 60, from Sebokeng in the Vaal, said Reuben 42, and Puleng 35, lived in the same kasi and both worked at a mine.
Susan said on Friday Puleng arrived at work for the night shift and Reuben was about to go home.
He asked to speak to her, and when they were alone in the office an argument broke out. Reuben allegedly stood over her and shot her twice in the head.
When cops arrived, he ran towards a crane. He climbed to the top and jumped, falling to his death.
Susan said the couple was in the process of filing for divorce. She claimed Reuben was jealous of his wife.
"She was very independent and had even bought an expensive car. "But Reuben would tell people that Puleng's salary was peanuts compared to what he was being paid. "He would open the fridge and throw all the food Puleng bought on the floor, even though Puleng always made sure the fridge was full," claimed Susan.
She said Puleng's two-year-old daughter keeps saying she is waiting for her mother. "I lie and tell her Puleng isn't home yet," Susan said.
Puleng's aunt, Catherine Mofokeng, said Puleng was supportive of her family.
"She was a great provider.", she said