A man, identified as Prince Reuben, has been arrested for conniving with three of his friends to rape and murder his client, who is a single mum of four.
The suspect, who is from Etche community in Rivers, was paraded before newsmen in Abuja recently.
Speaking about the incident, the spokesperson of the Nigeria Police Force, Frank Mba, said,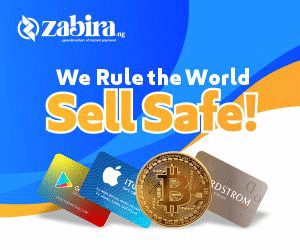 "Reuben who hails form Etche in Rivers state had earlier sold a piece of land to one Joy Saturday, a hard working mother of four, a petty trader who laboured so hard to put together the N250, 000 to buy a plot of land from him.

Thereafter he lured this lady, pretended that there is another vacant land for sale. Joy Saturday accompanied Prince to the bush side, sotensibly on an inspection. Unknwon to this innocent hardworking woman, Prince Reuben had conspired with three others of his friends namely Nwaba, Promise and Chinedu.

During that inspection, Joy was kidnapped by these men, They took her into the forest, gangraped her, stole the only cash sum with her, N20, 000 and then shot her to death.

After killing her, they poured acid on her body and then threw her body into the forest.

Nwaba, Chinedu and Promise are currently at large"
Mba appealed to the public to come forward if they have any useful information about the whereabout of the other suspects.
During interrogation, Rueben narrated how and the others carried out heartless and heinous crime.
"I am here for the killing of Miss Joy Saturday. On that day, I went to my working place. She called me on phone that she is coming to see the land. I said Okay and that I went to work and that my closing time is by 4. She said okay and that when I close I should call her.

Before then, my three friends told me that they are going to kidnap her and make money from her. I said okay no problem.

On that day, they stayed in the bush and then I took her to the land. My three friends came out and we kidnapped her and took her to the forest. We raped her. We killed her. We poured her acid," he said.
Watch his confession below,