A quite romantic man went on his kneels to propose to his girlfriend in the presence of of her father, family & friends during the lady's father's birthday celebration party.
The ecstatic lady, who couldn't contain her excitement took to her Instagram page to share how she least expected the proposal but is glad it came and she can't wait to start planning her wedding.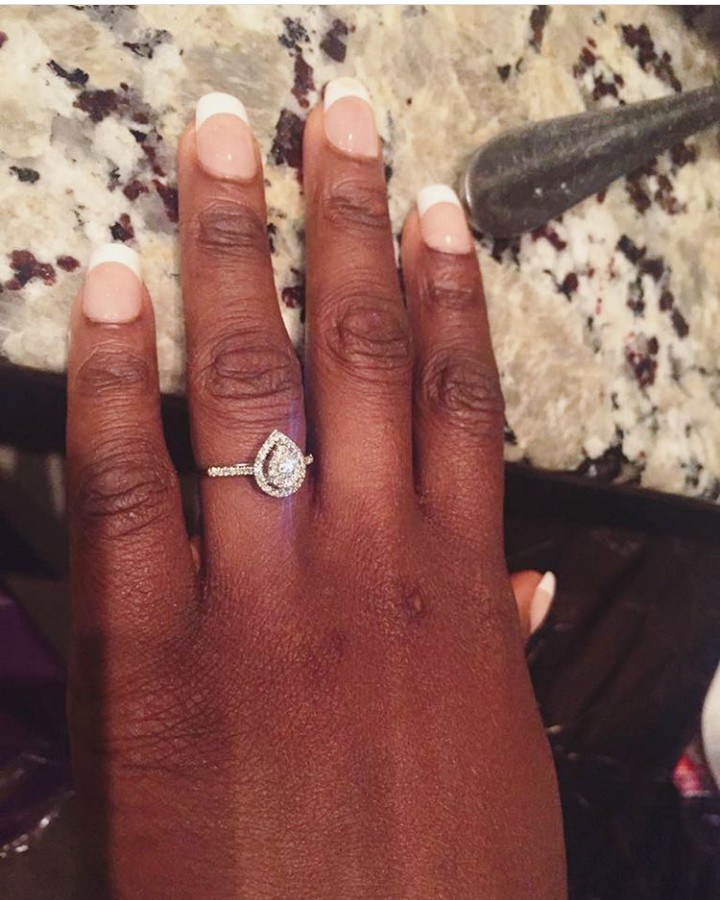 She wrote,
last night I got dressed with the intentions of celebrating my dads birthday with my family, only to walk into what would be the beginning of the rest of my life. Words cannot express how thankful to God I am for you, you came into my life at a time when I had almost given up on love, also being a single mom, not knowing if guys would date me since I have a child, but then you came along. Sent from heaven, the gentle soul I needed, my support, my rock, my answered prayer. Thank you for not only loving me but Ariah as well. For being the example of a father that she needs. Thank you lord for sending me MY OWN!!!! Many of you know I have made videos about praying for your future husband on YouTube, well let me be the first to introduce you to my fiancé. 🙈💕God is real y'all!!! One man's burden is another man's blessing. Can't wait to spend forever with you. I AM ENGAGED!!!!!! Now let the wedding planning begin its about to be LIT!!!!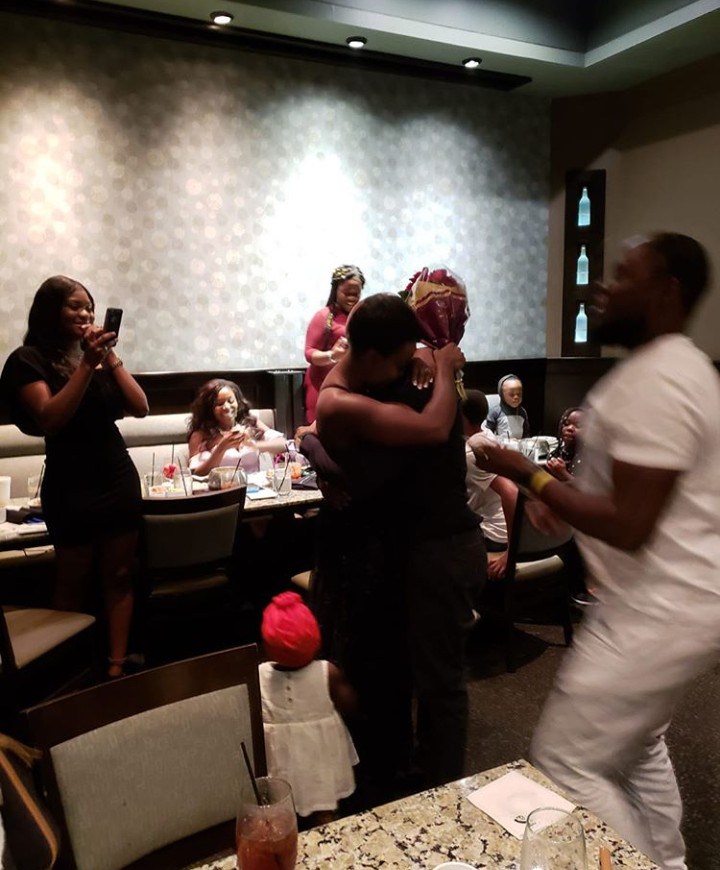 Watch video below,