A video has emerged showing a man surprising his girlfriend by proposing to her onboard a flight from Warri to Lagos yesterday.
In the video, the man is seen standing in front of his woman while making use of a public address system to make the proposal so that everyone aboard can hear him.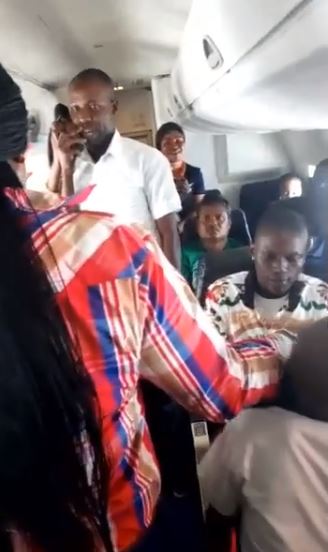 'I never believed in love until I found you,' the man said to his girlfriend who blushed shyly.
He continued: 'You are so natural, Everything about you is all I ever wanted in a woman'
He then went down on one knee and proposed to the woman to the huge admiration of the other passengers.
Watch the video;