In another episode of what I ordered versus what I got, a man has taken to his Twitter page to share his experience with an online vendor.
He said he ordered brownie from a cake vendor because the brownie in the reference photo looked yummy and delicious, with multiple toppings.
He however received a huge shock when he took delivery of the brownie from the vendor, and it was a far cry from what he expected.
He posted the photos and wrote, "What i ordered & what i received". He also tagged the vendor who has now locked her Twitter account after being dragged online.
See the photos below,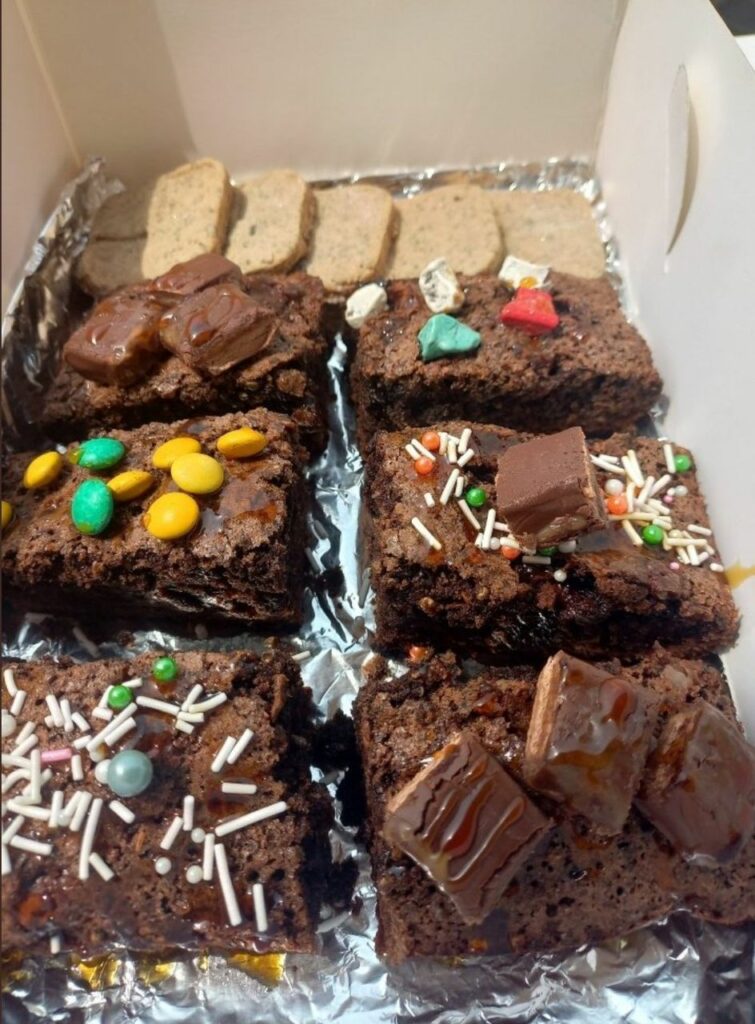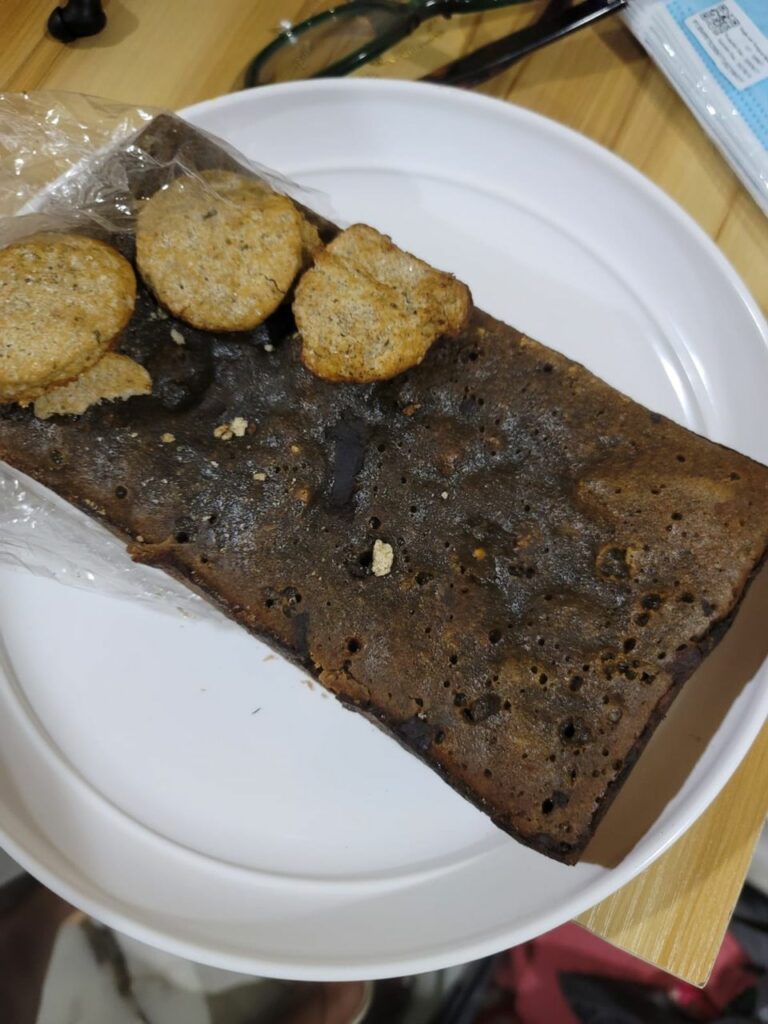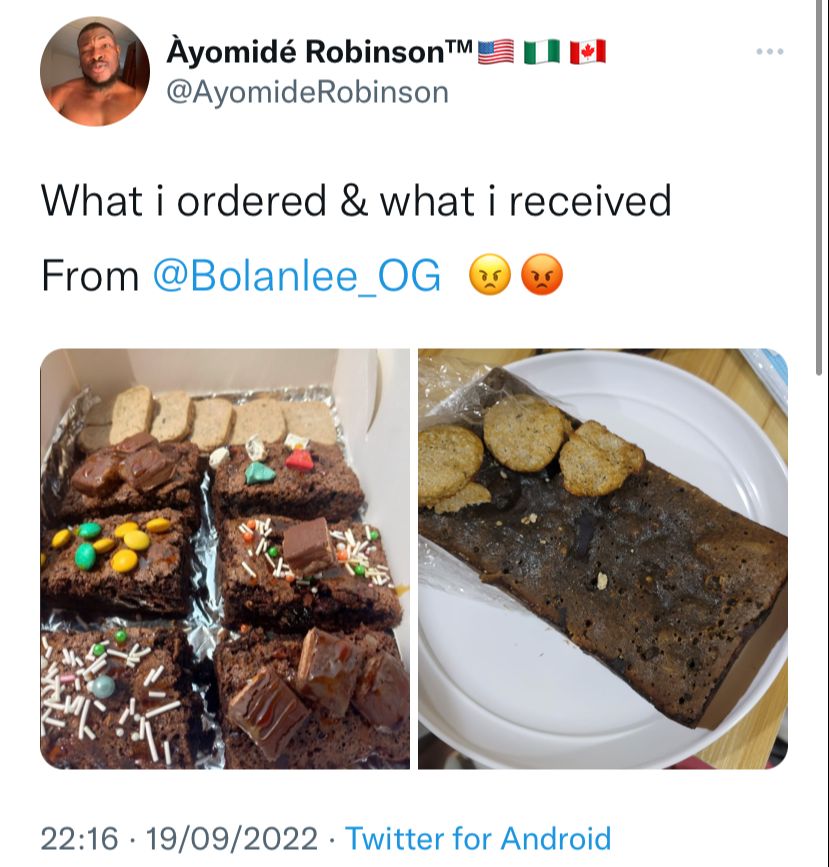 In related news, a Lady has taken to her social media page to share the outcome of an Attire she contracted her "COLLEAGUE" to make and it was quite hilarious.
She wrote on Twitter;
I wanted to buy this from 21Attire. A colleague said she could make it for me and even though it was a little more expensive, I decided to try her out. I wore it last night and my mummy called me nurse, one of my sisters called me doctor, the last one said Road safety. Tears.
She then shared a photo of what she got from her tailor. View the pictures here