Popular media personality, Moet Abebe has opined that the institution of marriage is a major fraud and she wants no part in it.

The curvaceous TV presenter revealed this during a Question & Answer session on Instagram, while responding to questions from her fans.
During the Q&A session, a fan proposed marriage to her but she blatantly turned down his offer and said that she doesn't think she wants to get married because it is a major fraud.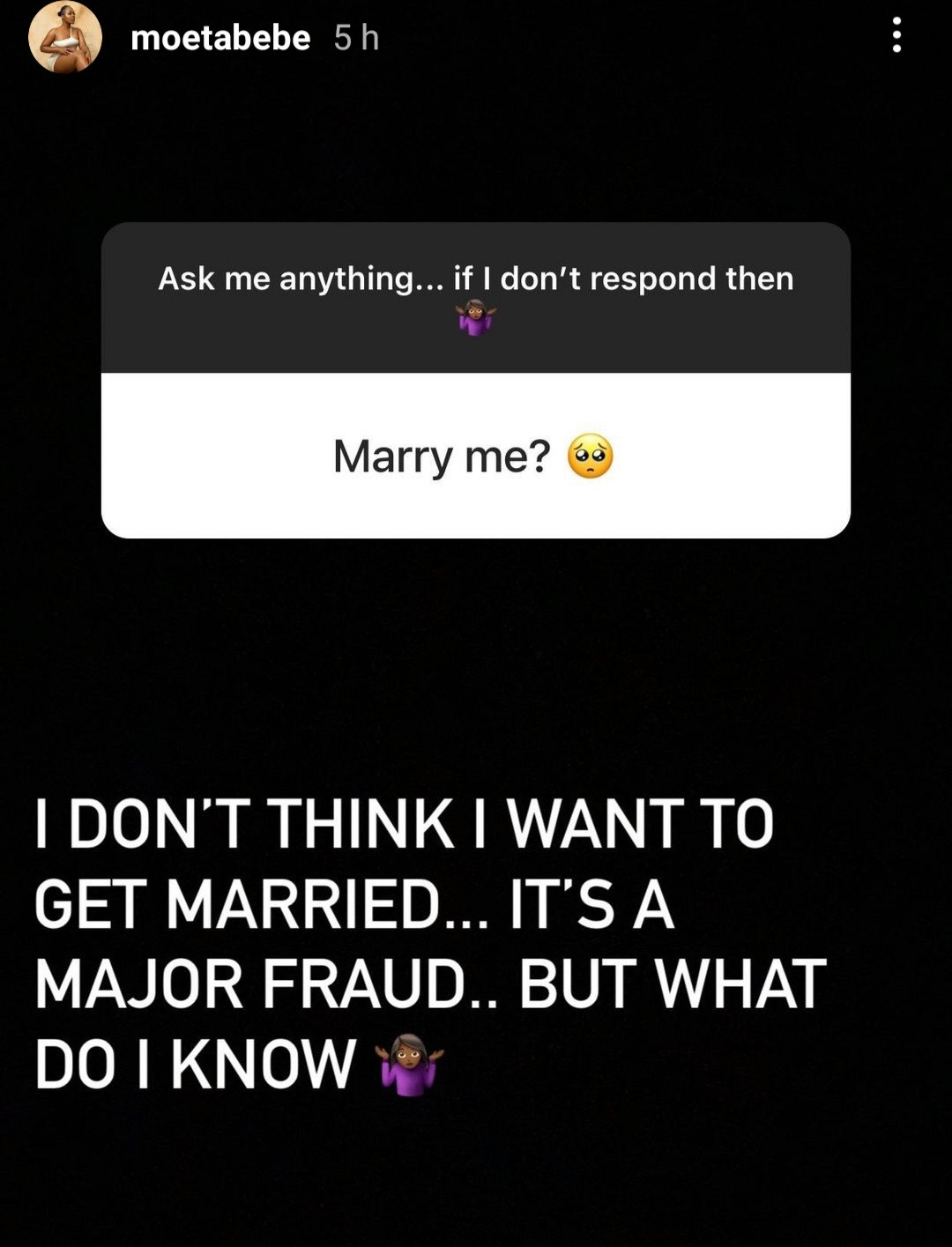 Another fan inquired about her relationship status and the identity of the lucky man in her life. However, Moet gave the fan a shocker as she revealed 'what' she is in a romantic relationship with.
She responded, "Yes!!! Super deep relationship with my guests in the top drawer of my bedside cupboard."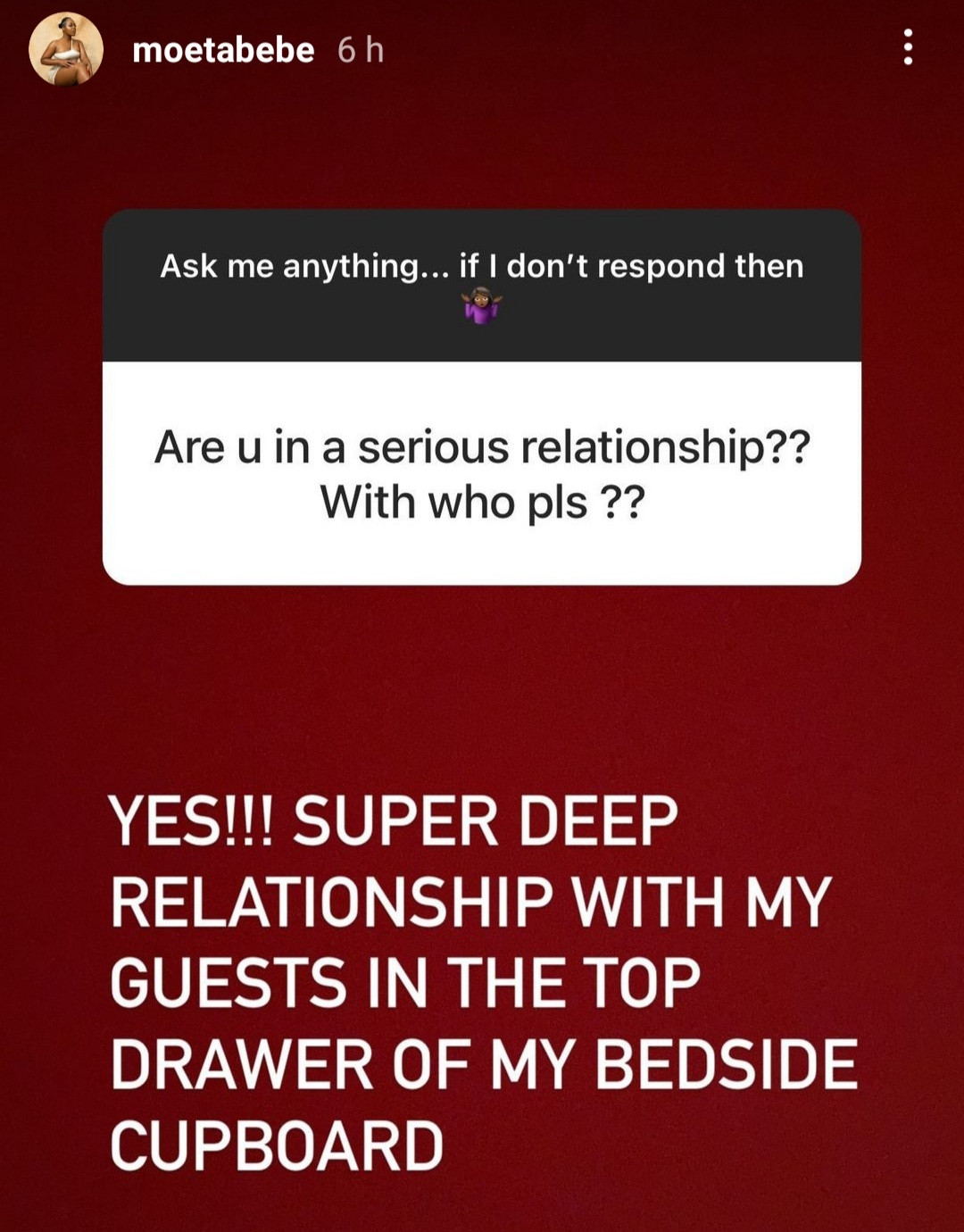 Meanwhile, the OAP recently revealed that she doesn't edit her pictures like most celebrities do before they upload to social media. According to her, thickness comes with stretch marks and cellulite, but she won't edit them out like other celebrities.