More damning revelations have been coming in.. This time a source who spoke to KFB is alleging that Mercy Aigbe's Husband never trusted her from the beginning.
Recall, news broke out yesterday, that her marriage crashed due to domestic violence from her husband, and of course an alleged extra-marital affair with a light-skinned lady named Opemititi.
Mercy had made an Instagram post advising women to "say no to domestic violence", and her husband subtly replied with a post of his own, saying, "say no to promiscuous n irresponsible women".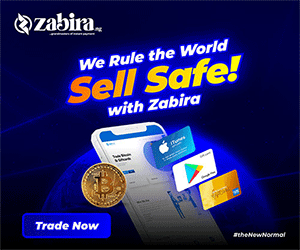 KFB reports that she reacted out to a source close to the Family, and they're claiming the couples had trust issues.
"…I am not in the position to say but it has been a long time coming, Asiwaju doesn't trust Mercy cos her movement is always suspicious. They always fight over allegations but it has never been this bad and sometimes he punishes her by not letting her leave the house, that is why she couldn't attend this year's AMVCA, they had a fight around that period. Twice now she has had miscarriages from being beaten by him…..this one just got really really bad but that doesn't mean they have parted ways."
When asked why Mr Gentry doesn't trust his wife, the source said:
"He gets calls from peeps, friends who give him updates on her movements. She can tell him she is at so so place and at the end of the day, he will find out that she is somewhere else….it goes on and on like that….."
When asked if actress Opemititi aka 'Queen Stunner' had a role to play in the crash, the close source said to KFB:
"I know she is very close to Asiwaju…I don't have much details on that but things have grown cold between her and Mercy, they were once very close, she frequently visited Mercy's boutique at Ogba and her home and when Mercy travels out, she is available to monitor things but things are not same between them anymore. So maybe, may be not I can't say if she is having an affair with Asiwaju but she is closer to him than to mercy now, they avoid each other sort of"