For a mother of three, she sure would pass for a MILF and I mean that in no disrespect, just compliment *wink* – the beautiful new Special Adviser to the governor of Kogi State, defines elegance in this new photo of hers.
Mama bear Mercy can be seen donning a long blue maxi dress with double patterned pink stripes across the bodice, as she side-parts hair around her shoulders.
She wrote in the caption,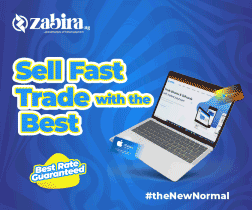 'Happy Monday Fnds.Happy New Week. Off to Set looking kinky on RTWO online store.