Popular Nigerian rapper, Oludemilade Martin Alejo better known as Ycee, has in a social media post urged people to be mindful of people they have a child with.

According to him, it's important for young people to be careful when choosing a partner to have a child with.
"Cannot stress this enough… Be mindful of who you have a child with". He wrote.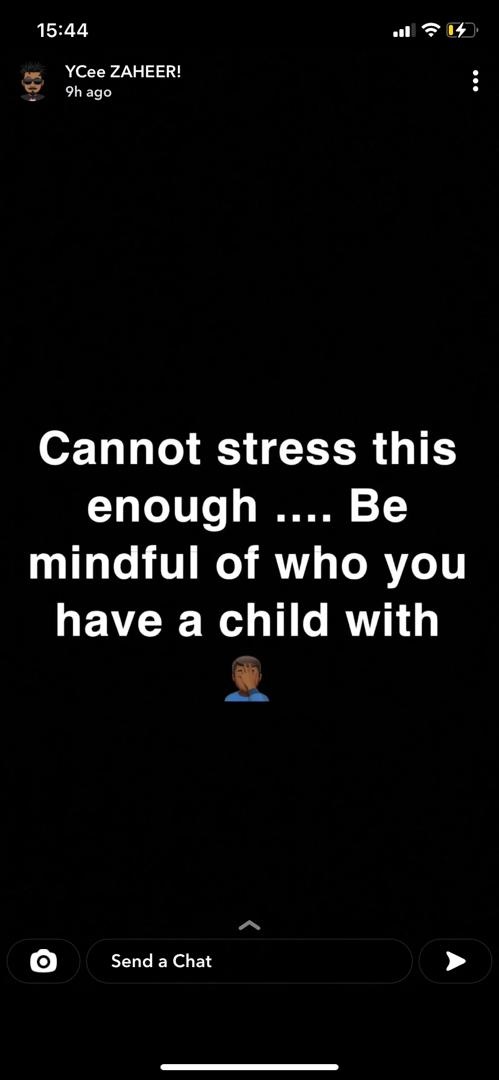 Meanwhile, the Popular Nigerian singer and songwriter has bragged about how easy it is for him to get any lady he desires.
According to the 27-year-old, rapper, getting ang lady he likes is so easy, that all it would cost him is few likes on her photos on social media.
YCee explained that whenever he feels like he really likes a lady, all required of him is just "double taps", a social media parlance that connotes "liking or reacting" to someone's post.
He bragged about making any lady he desires dance to his tune, without having to do much.
Taking to Twitter, he wrote, "If I like her all this shit would really take is a double tap"