A Nigerian mom has sparked quite a number of reactions on social media after she posted a video of her toddler rocking a well-laid frontal wig.
In the now-viral 'how it started vs how it's going' video, the mother is seen carrying her daughter when she was crying after the stressful wig installation process.

Another scene shows the adorable little girl dancing and beaming with joy while holding a stick of sweet, as she donned her new hairstyle.
Watch the trending video below,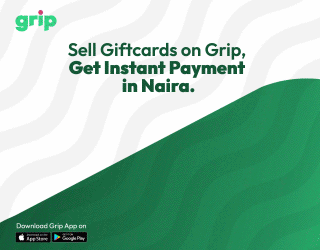 The video has elicited different reactions from social media users, with many berating the young mom for subjecting her daughter to the excruciating procedure of installing the wig.
While others stated that 'woke' moms need to learn to allow their children enjoy their childhood.
See some reactions below,
An IG user @popdy_ wrote, "You don dey run faster than your shadow oo with this frontal on an innocent baby… but kilo kanmi 🚶🏽‍♀️🚶🏽‍♀️"
@iamememabasi wrote, "Wickedness. This is not fair, that child is hurting from the glue and everything. Which kind mama be this one"
@purplefeet_ wrote, "She needs to be arrested, as an adult frontal is so uncomfortable imagine it on the baby🤦🏼‍♀️"
@jojoekiddies1 wrote, "As an adult I can't stand frontal and false lashes,reason I always have corn rows on is because I can't even stand artificial hair on my head for 24hrs (thanks to wig)… you a mother would open your eyes and inflict this pain on your own child? You mean you let someone put that glue on your own child's head??? Motherhood really means different things to all of us."