Moyo Lawal shared some racy photos on Instagram and this led to a follower preaching repentance to her. But the actress was of a different opinion.

The actress had on a skimpy bodysuit that covered only the upper part of her body properly but bared her hips and thighs.
In the caption, she responded to people who usually ask her questions about how they can grow their hips. Moyo explained that the only way to have bigger hips is to buy them because one cannot grow them.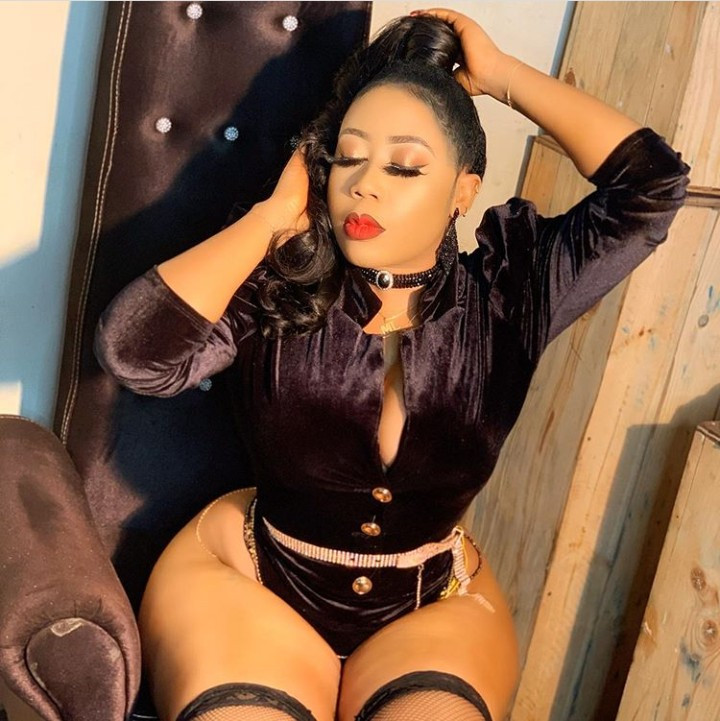 A follower who did not approve of the fact that she was showing skin commented: "My sister you look good and very beautiful . But imagine you sleep today (God forbid) without seeing the next day or something happens that takes your precious life unprepared, what will you tell your God with all these appearance? Mind you, I'm not a saint."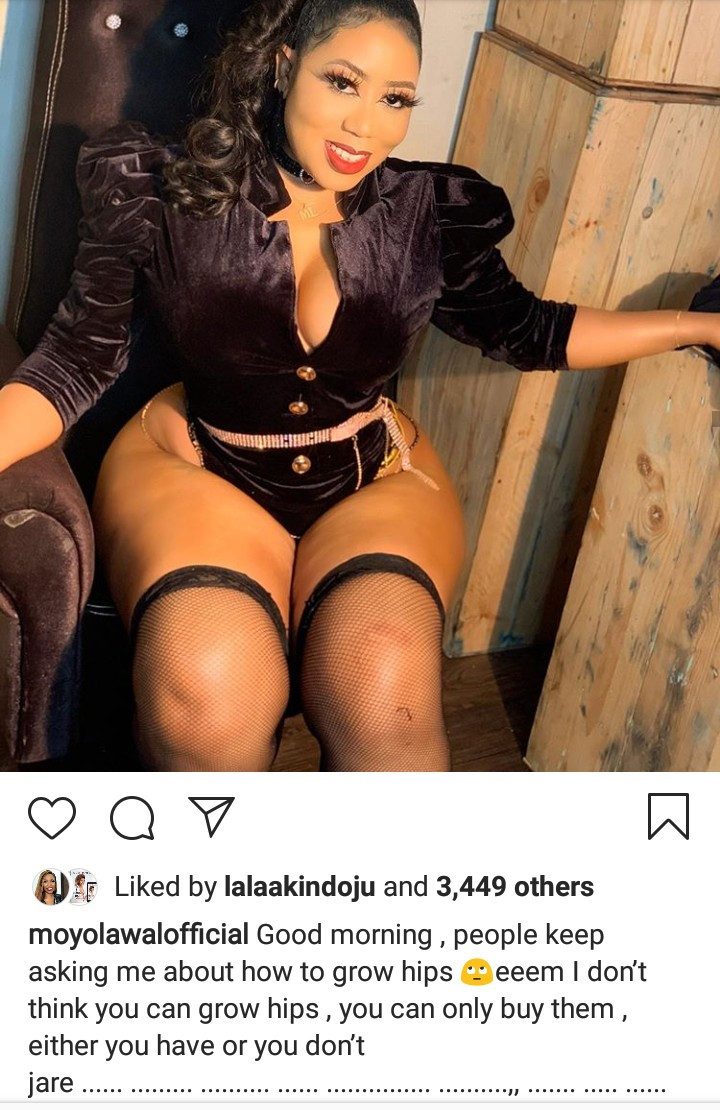 And Moyo replied: "@juliebest77 oh I can assure you… God will be proud of me… Diligent with work, respect ful, taking care of family, taking care of less privileged, sleeps alone as a single lady, stays out of trouble, .. Need I go on ma?"