Talented Alternate and Afro artist, Brymo returns with a new 'double' album and he titled this one "9: Esan".

This "Esan" is the Yoruba half of the double 9 album released today by Brymo. The self-acclaimed most powerful artiste in the world feeds us with a classic project.
With a mix of R&B, pop, and African folk, Nigerian singer-songwriter Brymo has balanced love songs and social commentary on a string of albums popular in his home country.
The self-acclaimed world best artiste and his partner are celebrating their 9th year of awesomeness and he dedicates this album to her.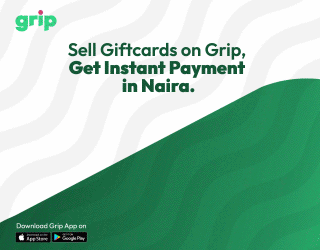 In his word; "9 is to the LOML, a maker of our 9 years of awesomeness, cheers to decades more!!!".
His last project, Yellow album examines life, love, society and scenarios in three different parts. Brymo follows it up with this new 9: Esan album, which consist of 9 Yoruba version tracks.
See Track-listing
1. "Àkoko"
2. "Méjì Méjì"
3. "Okùnrin Meta (Edùn okàn)"
4. "Okán Mi Ti Fo Wewe"
5. "Tèmi Nì Tèmi"
6. "Òkùnkùn"
7. "Alelúyà Méje"
8. "Fura Sára"
9. "Ààre"