Big Brother Africa star, Tayo Faniran has come for people who he says are always calling him local because he chose to remain hardcore Yoruba.
The model and actor revealed that he has been living and working outside the country with foreign nationals for almost 12 years, and also wondered why he would want to change who he is when his originality has always been what opened doors for him.
Tayo stated that he stands out where he goes and get people interested in knowing where he is from.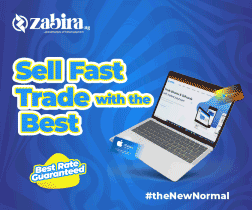 He wrote,
Almost 12 years of living and working outside Nigeria with white people and several foreign nationals since I was 22 (2008),I became the only man to represent my country ?? on the biggest show in the entire continent in 2014 and you still think remaining a hardcore Yoruba man means I'm local?

You need to fix your brain coz your brain has definitely lost coordination,it's called originality,no one would want to change to become who I am so why would I ever want to change to become someone else? …

my originality opens doors for me where your influence can't reach, I stand out wherever I go and I get people to be interested in Knowing more about where I'm from,be the original version of yourself