A rather disturbing video that's started serving rounds on social media shows how neighbours had to intervene as a woman and her infant child were being battered by her abusive husband.

In the video, the woman who suffered bruises on her face was getting beaten by her husband when neighbours arrived and dragged the child and the woman out of the house.
The woman and her child can be seen bleeding from the face the baby, who looks less than a year old, appeared traumatized by the entire incident.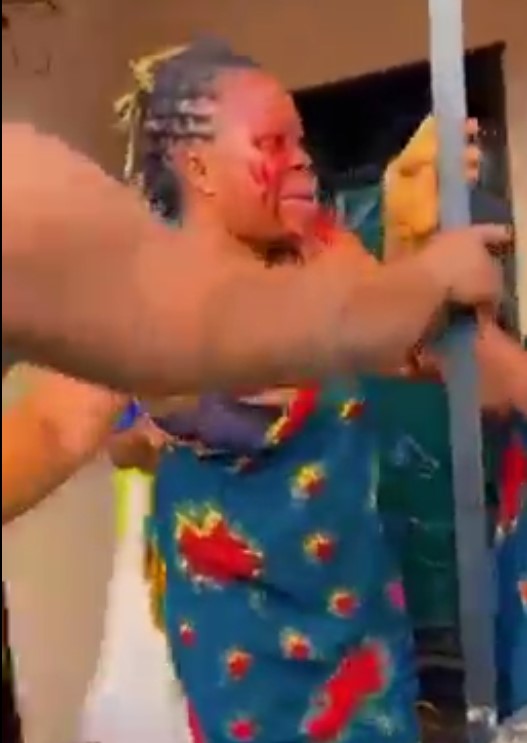 Watch the quite disturbing video as you scroll,
In related news, a young woman has lost her life after she was allegedly poisoned and her friends are accusing her husband and his mother of committing the act.
The young lady identified as Yetunde Balogun, reportedly converted from Christianity to Islam so as to marry her husband, who is a Muslim. The union gave them two daughters.
However, as Yetunde's friends mourned her death, they claim that Yetunde, who is a graduate of the University of Ilorin, Linguistics Department, suffered domestic violence and complained to close friends and family. Continue reading here