Popular New Zealand fitness trainer, Joseph Rakich pulled off a big proposal yesterday and it was done in a quite unique and beautiful way.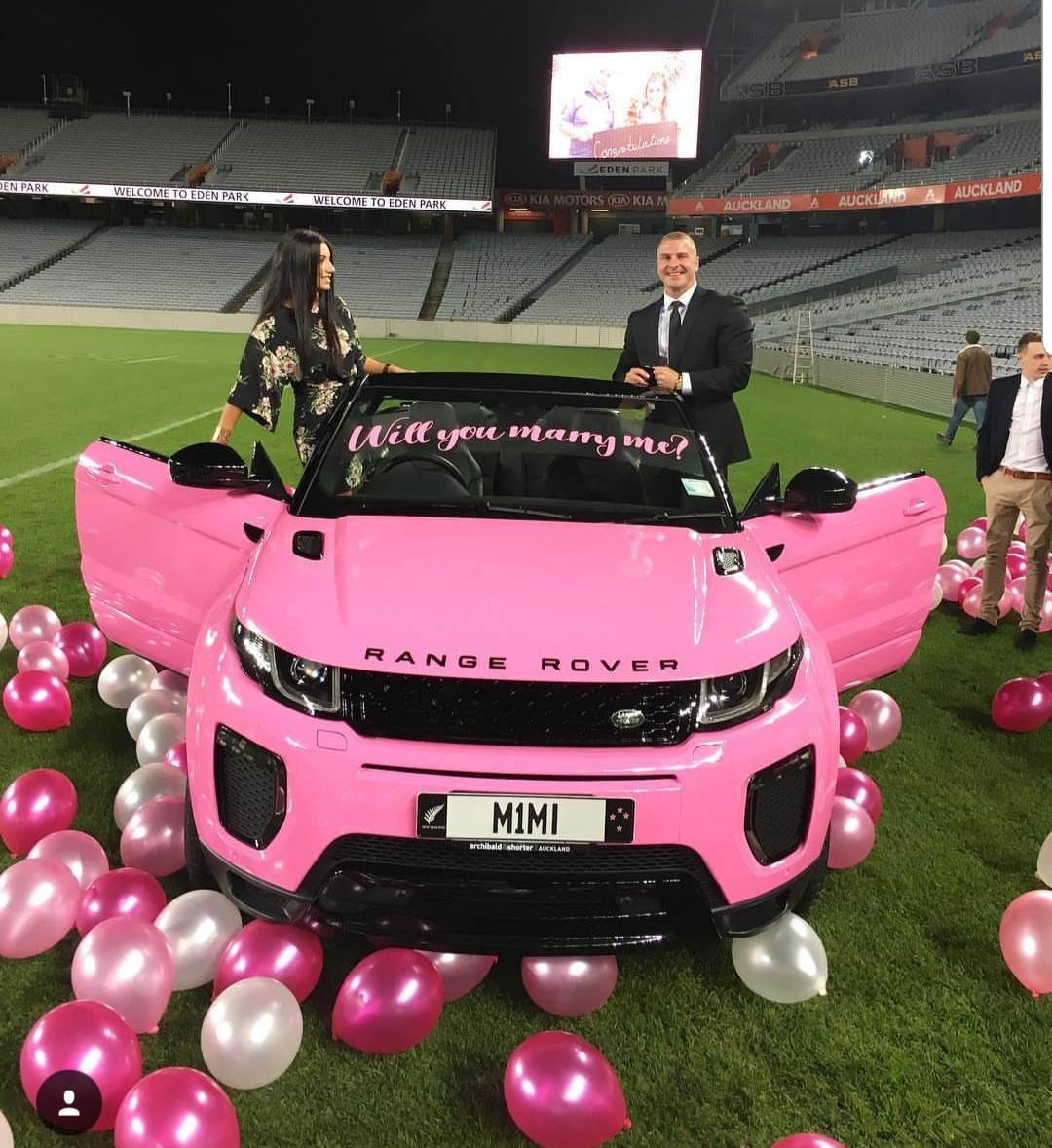 The love birds flew in a helicopter to Eden Park where the woman, Mary who was blind folded walked towards a giant pink box and to her surprise it was a customized Range Rover with her favourite colour.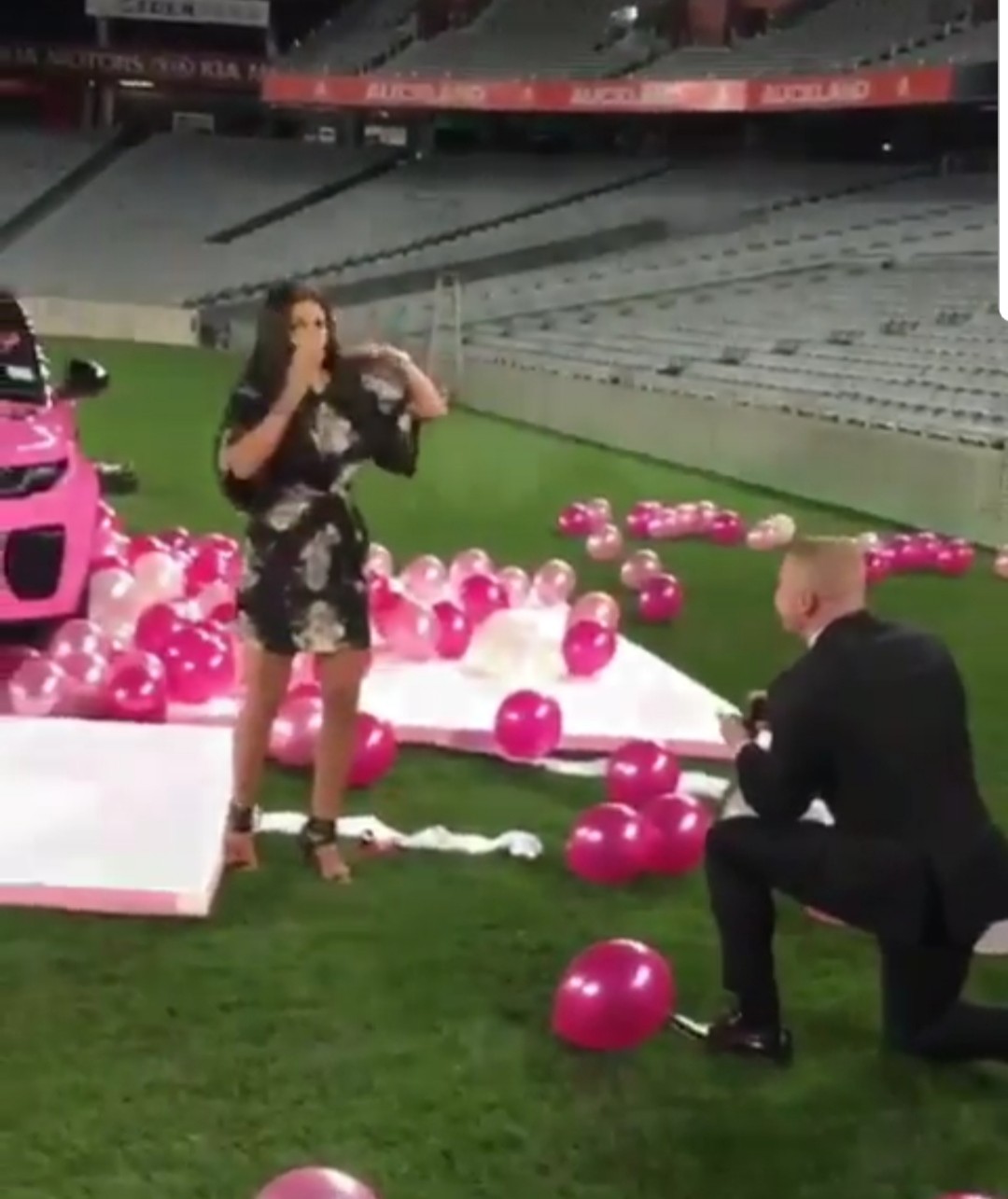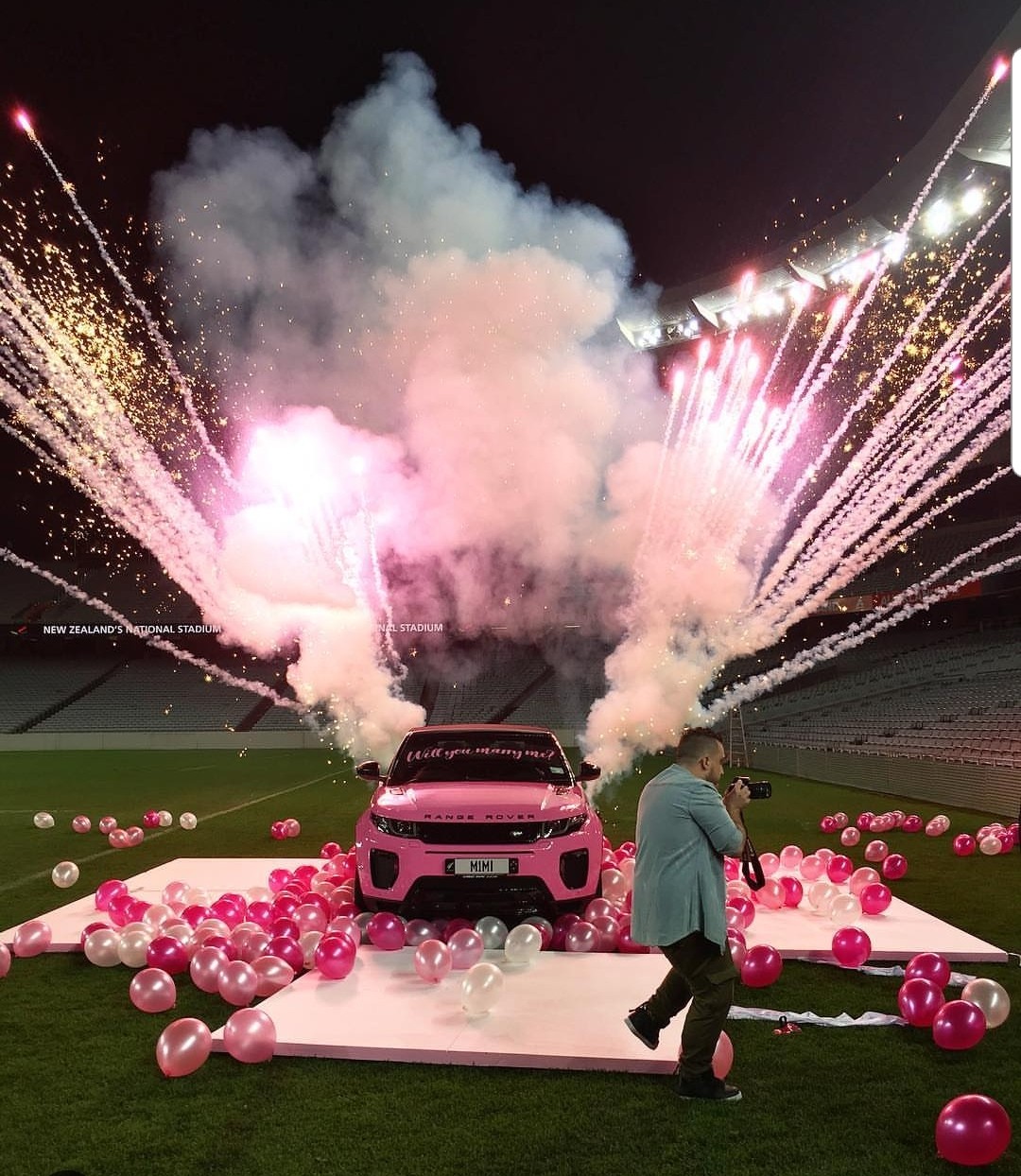 Joseph then went down on one knee and asked to the love of his life, Mary to marry him of which she said yes!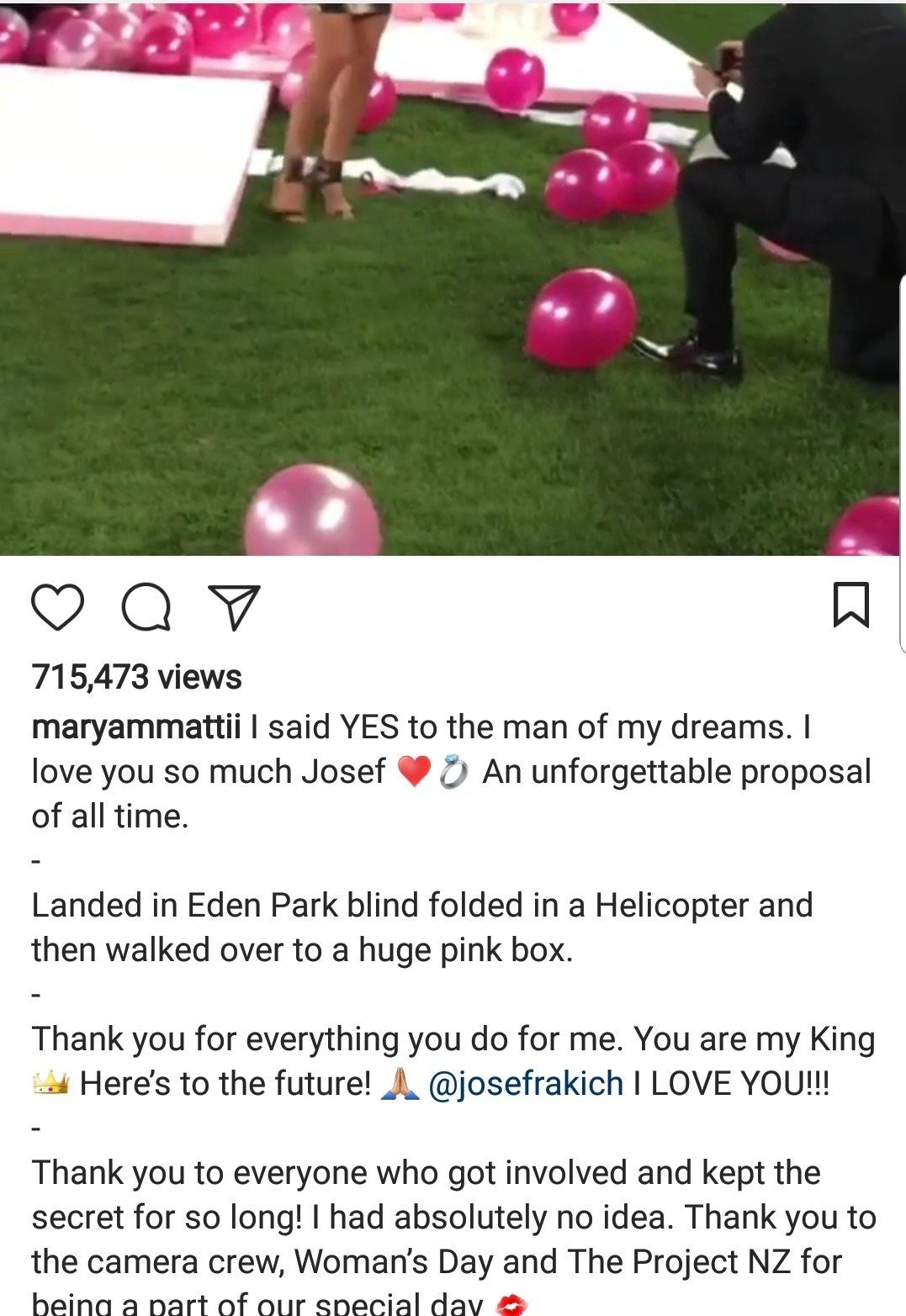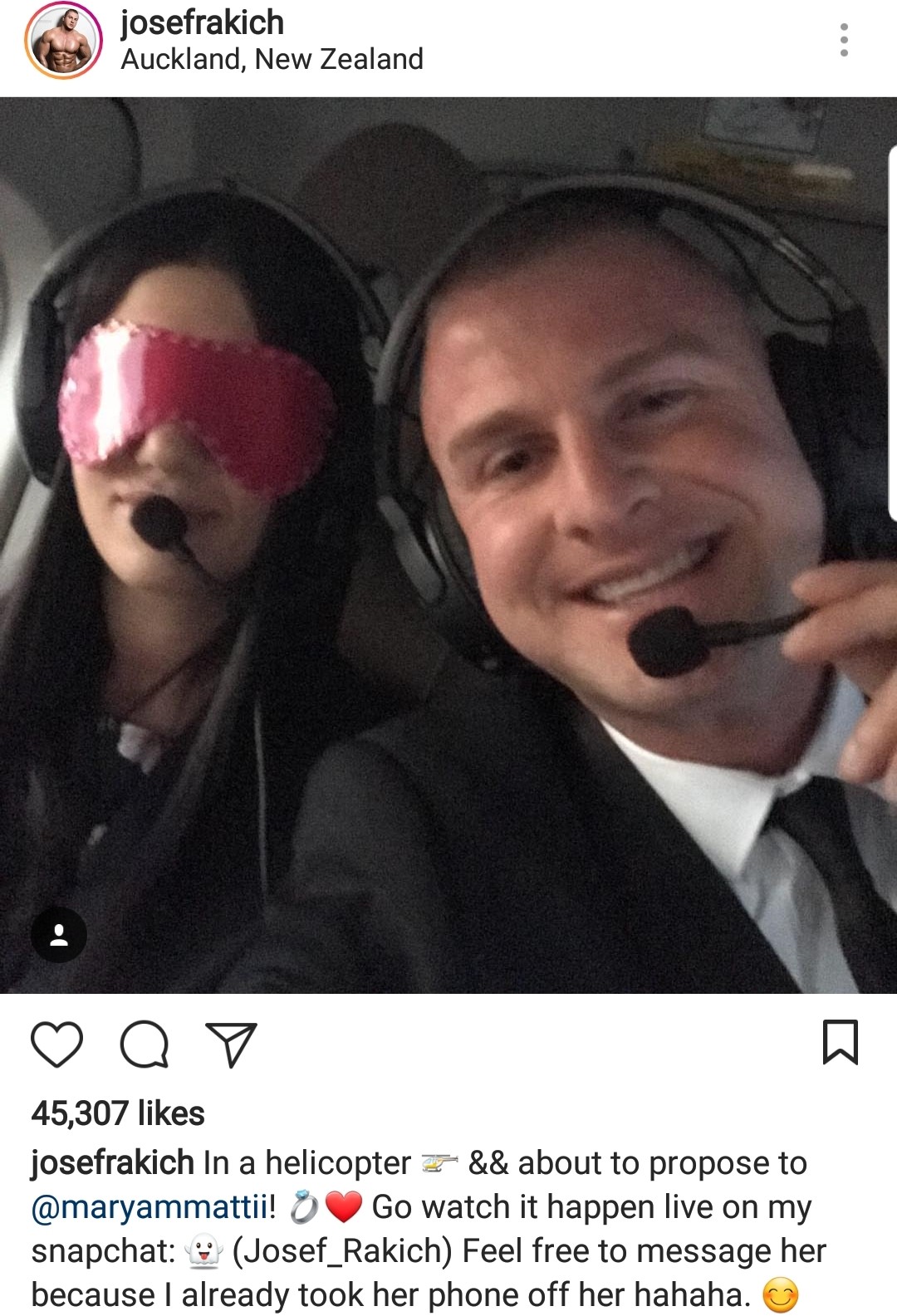 Watch video below: