A viral video has captured moment an unidentified pastor and his congregation was praying vigorously for US president-elect, Joe Bidens' votes to be upturned in Donald Trump's favour.
However the prayer session has received backlash on social media, as netizen criticized the pastor and his congregation.
A Twitter user @YTbalogun wrote, "Why is my people brainwashed? Who do this to us??"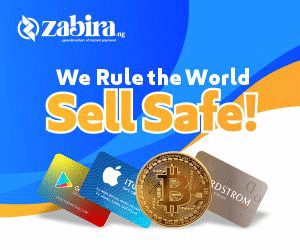 @keemhta wrote, "This is stupidity & foolishness… mundane actions like this belittle our intellect as a nation & Black race… let stop giving this attention".
@lanrejoda wrote, "Is this the kind prayer they deploy for Nigeria politicians. This can't be God! It's a waste of time. God doesn't pay attention to such! The true God is a God of justice. I pity Blackman."
@miyen_akeke tweeted,
"Are these people okay? Instead of them to go and work, they are praying for someone that has attained arguably the highest position any man can attain in life. Misplaced priorities."
See more reactions below,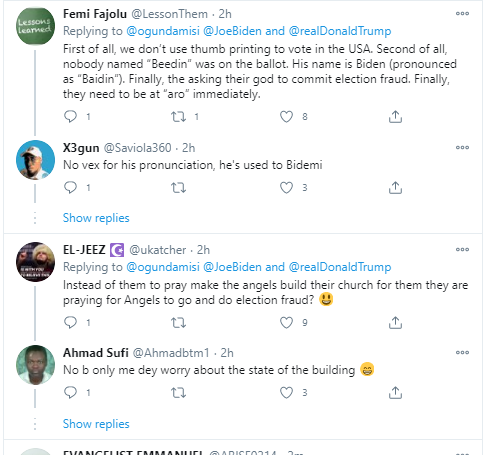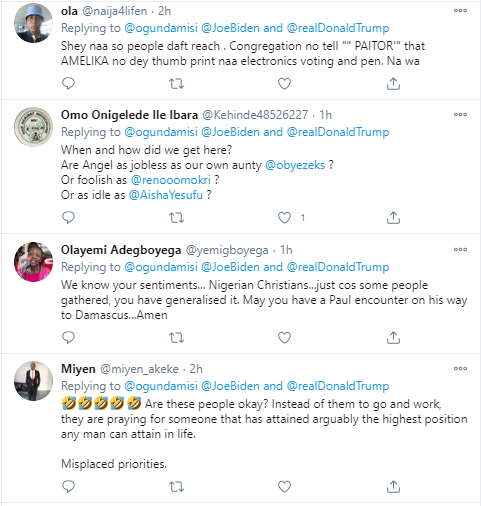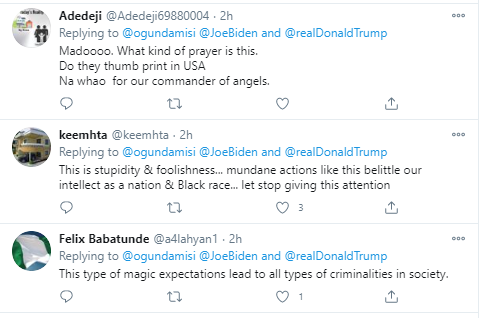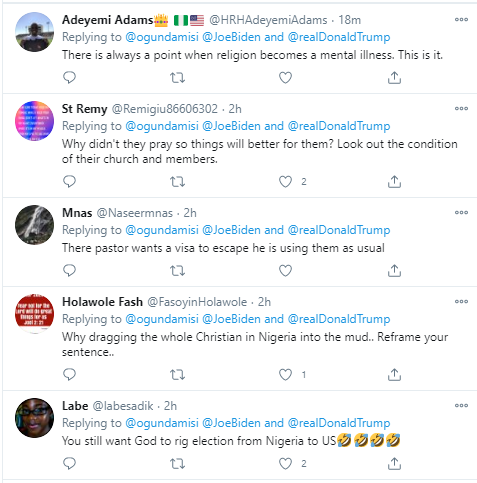 Watch video below,
Nigerian Christians praying for Angels to intervene, cancel votes accredited to @JoeBiden and turn them over to @realDonaldTrump

That is how ***** up things are. The Opium is sweet. pic.twitter.com/INRBiKM3cx

— Káyọ̀dé Ògúndámisí (@ogundamisi) November 20, 2020