Nigerian Stand-up Comedian, Vocalist and Actor, Jephthah Bowoto, popularly known and referred to as Akpororo has showed off his shoe collection on Instagram.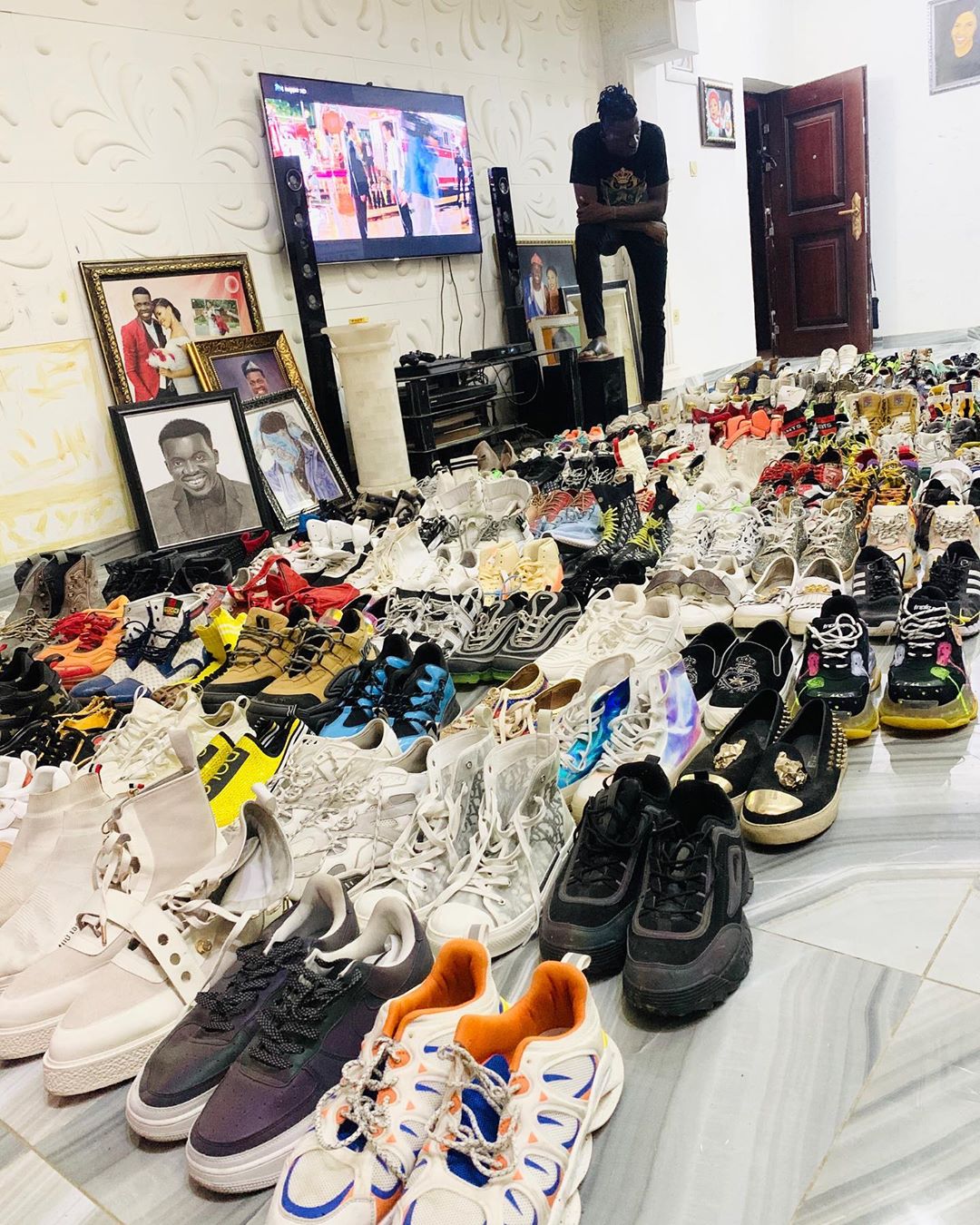 The shoes – in different colours and brands – were carefully placed on the floor while the comedian stood nearby looking at them.
He also revealed the ones pictured are just "some" of his shoe collections.
Sharing the photo, he wrote ;
"Time for clean up #someofmyshoescollections."