So, Earlier on a Lagos Disc Jockey by the name – Infamous DJ-K accused Nigerian-American rapper Wale of rudely confronting him at the popular club Nitro in Victoria Island, Lagos.
According to the DJ, Wale was upset that his songs were not being played to the end.
An altercation allegedly broke out between the two, and Wale is said to have punched the DJ and smashed his laptop.

Now, the DJ chose to vent on Twitter in a series of tweets that are now gaining attention.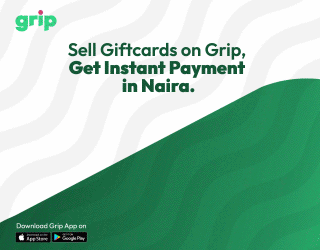 Wale, who reportedly left Nigeria today, is yet to speak on this allegation. Instead, he tweeted, "Still here ignoring negative energy."
My patience is bn tried!

— Dj K (@InfamousDjK) February 4, 2016
Ok now I'm angry

— Dj K (@InfamousDjK) February 4, 2016
Ok guys hear this and judge

— Dj K (@InfamousDjK) February 4, 2016
Nitro night club are REFUSING to pay me my money because of the incident between this fool @Wale and I

— Dj K (@InfamousDjK) February 4, 2016
This bastard of a guy @Wale goes off at me for not playing his tracks to the end at nitro

— Dj K (@InfamousDjK) February 4, 2016
The club are telling me I over reacted

— Dj K (@InfamousDjK) February 4, 2016
Well Fuck you @Wale and Nitro

— Dj K (@InfamousDjK) February 4, 2016
Y'all can keep the money and the stupid ass club

— Dj K (@InfamousDjK) February 4, 2016
I'm not even going to bother myself with clubs in Lagos anymore

— Dj K (@InfamousDjK) February 4, 2016
To say I'm angry is the least!

— Dj K (@InfamousDjK) February 4, 2016
What manner of fuckery?!

— Dj K (@InfamousDjK) February 4, 2016
. @TheShadeRoom @TheYBF @Bossip this is what @Wale is getting up to in Lagos, Nigeria. Assaulting @InfamousDjK pic.twitter.com/GXPkKwzgon

— Y (@SLTFT_Blog) February 4, 2016
After begging me to take my tweets down, u fuck with my money! God punish u!

— Dj K (@InfamousDjK) February 4, 2016
No dj should be subjected to this manner of fuckery!

— Dj K (@InfamousDjK) February 4, 2016
Even Tyga got more hits than u @Wale

— Dj K (@InfamousDjK) February 4, 2016
Dead ass rapper @Wale

— Dj K (@InfamousDjK) February 4, 2016
Lagos is my city @Wale so fuck you

— Dj K (@InfamousDjK) February 4, 2016
You're even lucky I had some of your weak ass joints @Wale

— Dj K (@InfamousDjK) February 4, 2016
I'm not a rapper but I will take you down lyrically!!! @Wale bitch ass

— Dj K (@InfamousDjK) February 4, 2016
Never will I ever play any more of your weak ass joints @Wale

— Dj K (@InfamousDjK) February 4, 2016
Such victimisation! Cos of this fool @Wale

— Dj K (@InfamousDjK) February 4, 2016
Again I'm asking you, who the FUCK ARE YOU?! @Wale

— Dj K (@InfamousDjK) February 4, 2016
Like what the fuck are you even doing in Nigeria @Wale ?! No hits you should be working on?!

— Dj K (@InfamousDjK) February 4, 2016
Only dead ass rappers or artists fight a dj for not playing their tracks or finishing their tracks! @Wale

— Dj K (@InfamousDjK) February 4, 2016
See me anywhere n try coming for me again, I will BEAT you silly and knock some sense into you!!! Bitch @Wale

— Dj K (@InfamousDjK) February 4, 2016
@InfamousDjK Oga get a lawyer and stop acting like an illiterate. Be better than the club and @Wale. Be Professional @wishcrafts

— WahalaDey™ (@TheConfeedant) February 4, 2016
I am a lawyer and I'm venting cos I can! The world needs to know! So have several seats!!!! https://t.co/FG0QTYFpUI

— Dj K (@InfamousDjK) February 4, 2016
I'm angry cos a lot of djs probably in situations like this can't speak up for themselves!!!

— Dj K (@InfamousDjK) February 4, 2016
I don't need any attention, just needed the world to know! It's wrong to treat ppl this way!

— Dj K (@InfamousDjK) February 4, 2016


And here is Wale's response:
Still here ignoring negative energy

— Wale (@Wale) February 4, 2016
Like my nigga rozay say .. Don't bother with Duuunkeys ???

— Wale (@Wale) February 4, 2016