A Nigerian driver with a ride-hailing app has released a video of the moment a lady who refused to pay for his service almost attacked him.
The driver, who narrated what transpired between them, said the lady alighted from the car and started walking away when they arrived at her destination without paying her cab fare.
According to him, he called out to her to request for his money but she didn't respond so he touched her to get her attention. He said the lady flared up and threatened to get him arrested for touching her.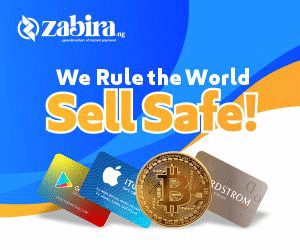 The driver also revealed that the lady said she won't pay him because he touched her.
When asked why he was recording the lady, the driver revealed that he decided to record the incident because the lady threatened him.
Watch the video below,
This video has sparked outrage on social media as netizens lambast the lady for her unruly behavior.
See some comments below,
don_martinsz wrote, "Some people's attitude are despicable!! You don't treat people anyhow coz you feel you're superior !! That man is just hustling for his daily bread . The Lady in question needs therapy. She lacks manners ✍️"
7figureboss wrote, "If he didn't make this video she would have come online to rant and the people will start insulting the poor guy and make him lose his license. 😢"
msdubby wrote, "Some girls are just too troublesome. His voice is shaky, I so believe him. You girls should freaking stop abusing the word harassment. It's not fair. Why not pay him for how far the trip has gone before leaving instead of being cunning, this is someone's source of living… jeez 😢"
jennasadaugo8414 wrote, "This girl needs a good ass whipp… Mennnn from the man voice you'll know he's an elderly man trying to make an ends meet… Common pay him his money and carry your lack of home training go back to your parents.."