A Nigerian lady has taken to Twitter to call out her husband's side chick who she simply identified as "Funto".

The lady with user handle @nwaoma007 appealed to her hubby's side piece to leave her husband alone because she loves him.
In a lengthy post on the microblogging platform, @nwaoma007 insisted that she built her husband to be the man his side chicks wants and appreciates now.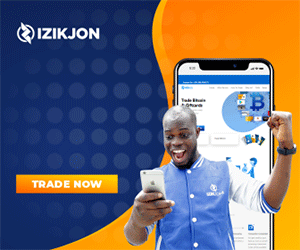 She unraveled deep secrets about how she is the actual breadwinner of the house and her husband was just a figure head. According to her, if their marriage ends, his lifestyle will nosedive dramatically.
The Twitter user further added that their children know nothing about his infidelity and she would go to great lengths to keep them in the dark because they are a "happy family."
Read her full post below,
Dear Funto,

Please leave my husband alone. Depending on your personality, you think you know me. You assume you understand the situation. Gbenro has probably told you that we have a difficult marriage. He's explained to you that I don't understand him.

He's said that the children are all we have in common and that as soon as they are old enough, he will divorce me. Sigh. How old is old enough? Do you know the ages of our children ? Our children are all teenagers. He won't leave. He is as committed as I am to this marriage.

I am not the things you may think I am. I am a suburban housewife in loose terms but that's probably the only thing you have correct. Has Gbenro told you that the money belongs to me? Did he explain to you that although he is the CEO of the company that I am in fact the owner of the shares that keep him in that position? Has he explained to you that he can't take a decision without me? That I am MBA Harvard, Class of 2006? Why am I a suburban housewife? This is the life I have chosen. I decided early on that I want to stay at home and raise my children.

I can afford that luxury. You wonder why I stay at home and allow Gbenro to get away with his infidelities? Why don't I walk away? In your opinion; you know you wouldn't stand for it. He wouldn't dare it with you? These are your thoughts? Am I correct?

Well, I'm practical. I love my husband but not with rose-tinted glasses. He is a good man. A great father and a fantastic husband (when he's not cheating). I have decided I can live with his flaw and I love him enough to ask you to leave him alone.

You will cost him the life he loves if you're not careful. If that happens, the infatuation he feels for you will die very quickly. Gbenro like many human beings wants to eat his cake and have it. If he wanted out of this marriage, he would have left before now.

Why do I ask you to leave him alone? The reason is this, you only truly want the part of him you see in the small windows of time he affords you. You don't want the entire man. If I thought you loved all of him, I might even consider giving him up. But I know you don't.

You don't want Gbenro the lost little boy who doesn't think he's good enough. Who has never recovered from the trauma of being rejected by his father. You don't want the Gbenro who still has nightmares from secondary school when he was sexually molested for an entire year until his mother discovered &took him out of that school.

You don't want the Gbenro who still thinks that his memberships in the clubs we belong to define him. . . And 1001 other idiosyncrasies he possesses. You want the suave, sophisticated Gbenro he projects to the world.

He is that man because I've painstakingly built him up to be that person. Oh; I'm sure you think he's such a generous man. How will you give up such sweet generosity? Yes he is; but generous with whose money? My trust fund is so tightly stitched up despite what you think, if this marriage ends, his lifestyle will nosedive dramatically. Oh, but he's so well-endowed & such a great lover. You don't want to lose that. (Wry smile). Indeed he is. He is all these things& more. This and other reasons I won't go into is why I will fight to keep him.

Dear Funto, I recommend that you think seriously about the hornet's nest you are stirring. I love my husband and my children love their father. They know nothing about his infidelities and I would go to great lengths to keep them in the dark because we are a happy family.

You wonder how I can be happy? I am happy because I acknowledge that my husband is flawed. He is a man, a good man, but a flawed man. I know it and I have decided I can live with this flaw. Perhaps there's a man out there who is perfect in this regard; but that man may have a flaw I am unwilling to accept which some other woman can overlook. Let her have him. I don't expect you to understand my choices however, I expect you to leave my husband. Thank you for your time; I wish you well in all your future endeavours.

Bisola Gbadebo-White