A Nigerian lady has taken to social media to share how the eyelash extension she fixed nearly caused her to become blind.
She posted a video showing how she had just installed the lashes when, a few hours later, they began to irritate her eye.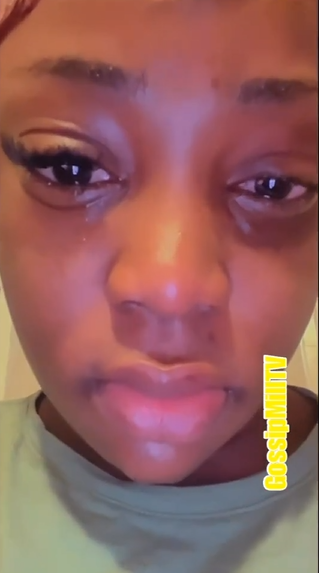 Her eyes both got swollen, and tears started to flow from them. The sclera, the white component of the eye, also turned bright red.
She thought that it would go away on its own after some time, but instead, it worsened. Her man could be seen comforting her and using tissue to wipe the tears that were trickling down her eyes.
She eventually visited a hospital, where they had to do testing and start therapy once she learned it would harm her eye, and the procedure required that her left eye be covered.
Watch the video below,

In other news, Blessing Okoro claimed that she is only disliked by many people because she is so attractive.
In a recent video, the controversial therapist who just got out of jail counseled her loved ones to accept her flaws.
Blessing CEO made fun of the people who love to exploit her name to make fun of her, claiming that she is tired of the constant online criticism since she is not flawless and that her name has the capacity to make many people relevant.
She claims that those who despise her always change their minds after meeting her in person.