A young Nigerian lady has sent her elder sister packing for advising her to stop dating and bringing different men to the house.
In a video shared online, the lady, who accommodated her sister under her roof, is seen packing her belongings out of the house because of her sisterly advice.
The elder sister, who filmed the confrontation, is seen telling her sister to return her belongings back into the house because she's not planning to leave.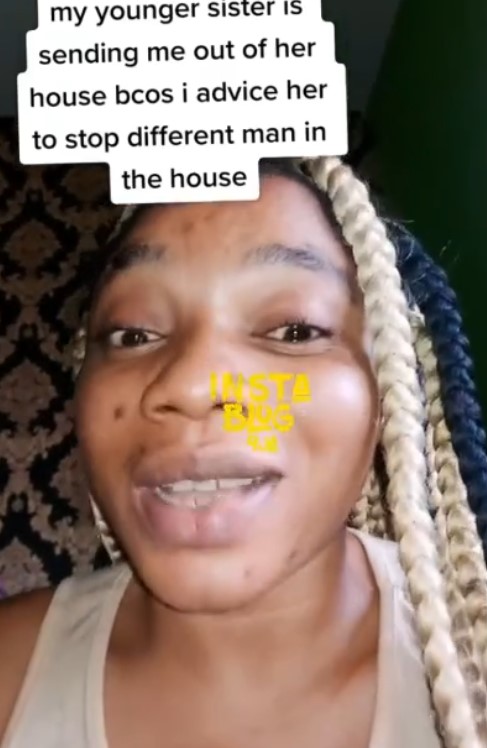 She also chided her younger sister for lacking respect for her as the senior, however, the latter maintained that she should leave her house.
According to her, she should take her seniority out of her house because she's not supposed to be living with her younger one in the first place.
The video was captioned,
"My younger sister is sending me out of her house bcos I advice her to stop different men in the house."
Watch below,
In other news, a young Nigerian lady has taken to social media to lament bitterly after her mother's househelp allegedly tried to disfigure her face.
In a video shared on TikTok, the lady with handle @Toria, narrated how her mother brought a new househelp from the village unknown to them that she had evil intentions towards to her.
She said shortly after the househelp moved into their house, the skin on her face started peeling and reacting to an unknown chemical.
According to Toria, the househelp eventually confessed that she mixed a harmful substance with her face cream which caused the reaction and burnt her face. Watch here