A Nigerian lady has taken to Twitter to share the good news, after her genotype miraculously "changed" to AA after attending a Christian program.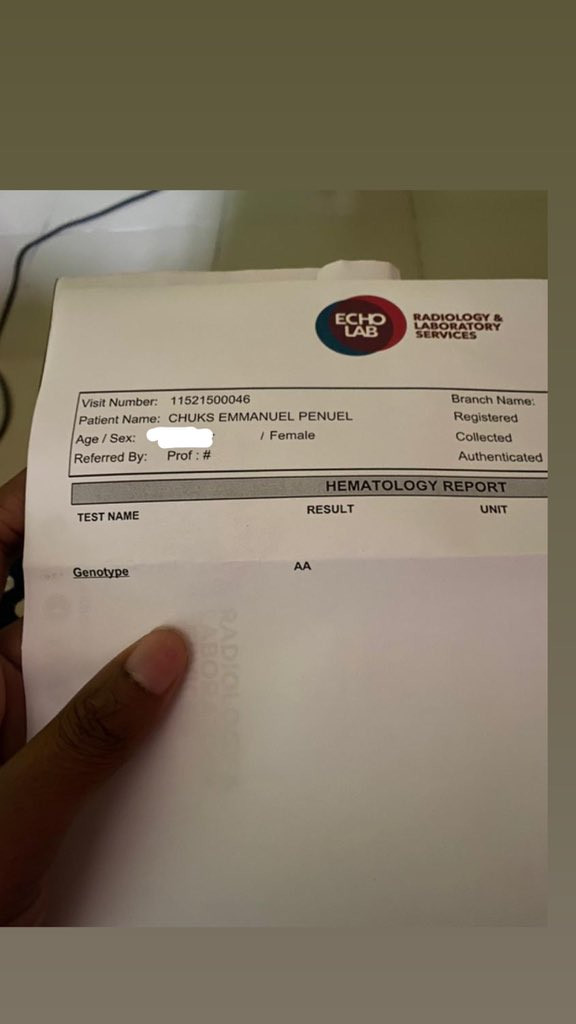 According to @PenuelChuks_ who testified about the miracle on the micro-blogging platform, it was part of her "2020 expectations" to see her genotype change, receive total healing from catarrh and ulcer.
Penuel who now claims that her genotyped has changed to AA and all her 2020 expectations met shared a medical test result to back claim of the genotype change.
Sharing a snapshot of the medical test result she wrote,
"Making a mess of the devil already. A hot mess".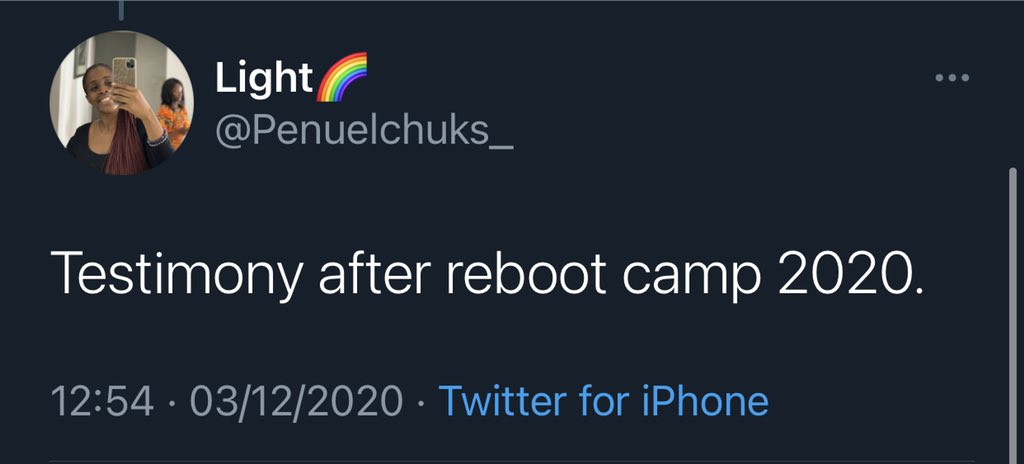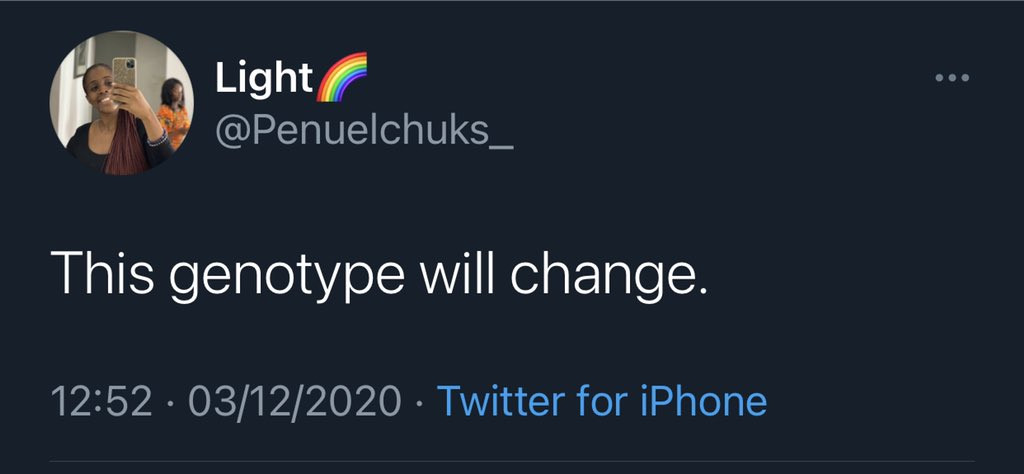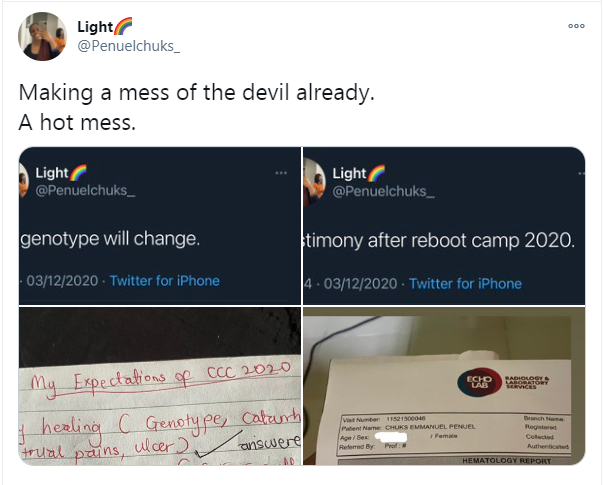 Meanwhile a Nigerian doctor has also taken to social media to recount how a young boy's genotype miraculously changed from 'SS' to AA.
Dr Imoh Ebong who shared the testimony on Twitter claimed to be the doctor in charge of the boy's case. The little boy identified as David was reportedly born with the sickle cell anemia.
Another Twitter user, Samsparrow Shalom took to the micro-blogging platform to claim that David's genotype changed to AA after years of being SS and suffering from different crisis.
He tweeted, "From SS to AA. We need to hear more Testimonies in this our generation. Make e no look like say Heaven go strike on us. God remains faithful!".