US-based Nigerian lawyer, Olayemi Olurin, has lambasted a white lady who advised her to crop out her breast in a professional photo.
According to the lady with Twitter handle @roxannesilver, the photo is too "busty" for a professional picture and should be edited. She went further to crop the photo and sent it as a sample.
In the tweet which has now been taken down by Twitter for violating their rules, she wrote, "You're a pretty lady with a lovely smile, and I really do like the picture, but it is too, errr, "busty" for a professional photo. I ran the photo by my husband and he noticed the same thing. I would suggest cutting the photo off a bit higher up."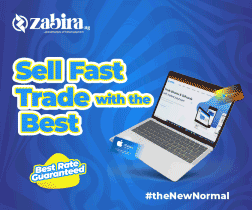 Reacting to this, Olunrin slammed the lady for thinking she has a say over her body. According to her, she didn't even reveal her cleavage in the picture but the lady still wants her to hide her breasts that is attached to her chest.
She wrote,
"Don't you ever in your life get it in your head to police or tell me what's professional about me and my body. Fuck you and your husband.
I really be minding my business and here comes jealous women telling me to hide the breasts attached to my body because it's unprofessional. Not even the slight presence of cleavage or anything. Then she and her husband gonna tell me how to occupy a space they never have."
See her tweets below,