Popular Nigerian lesbian, Amara, has recounted how a landlady refused to rent out a house to her because she's a lesbian.

Amara revealed that she found a house which she wanted to rent, but the landlord insisted on having her social media handles for background check before he can lease out the house to her.
Taking to twitter, Amara disclosed that she lost the apartment she was hoping to rent after the landlady went through her social media handles and discovered she is a lesbian.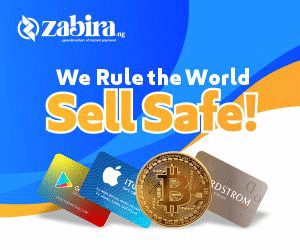 According to her, the agent got back to her, noting that the the landlord has refused to rent out the house to her because of her sexuality. "landlady said you are a lesbian and it's a sin", the agent told her.
Sharing the story on her social media pages, alongside an alleged chat with the landord, Amara wrote,
"So, I found a house and the landlady asked for my social media handle. then and there, I knew I had lost the house. two days later, I've gotten feedback from the agent "I'm trying to get something else for you. landlady said you are a lesbian and it's a sin" oh well."