Two male Nigerian models have taken to their respective social media pages to call out their popular colleague, Solomon, for allegedly molesting and sexually assaulting them.

One of the guys, Nnamdi revealed that Solomon made an advance at him last year October and when he declined his request, Solomon went aggressive and violent.
Nnamdi got triggered to call out Solomon when the latter became an advocate for the movement against rape that's been trending online.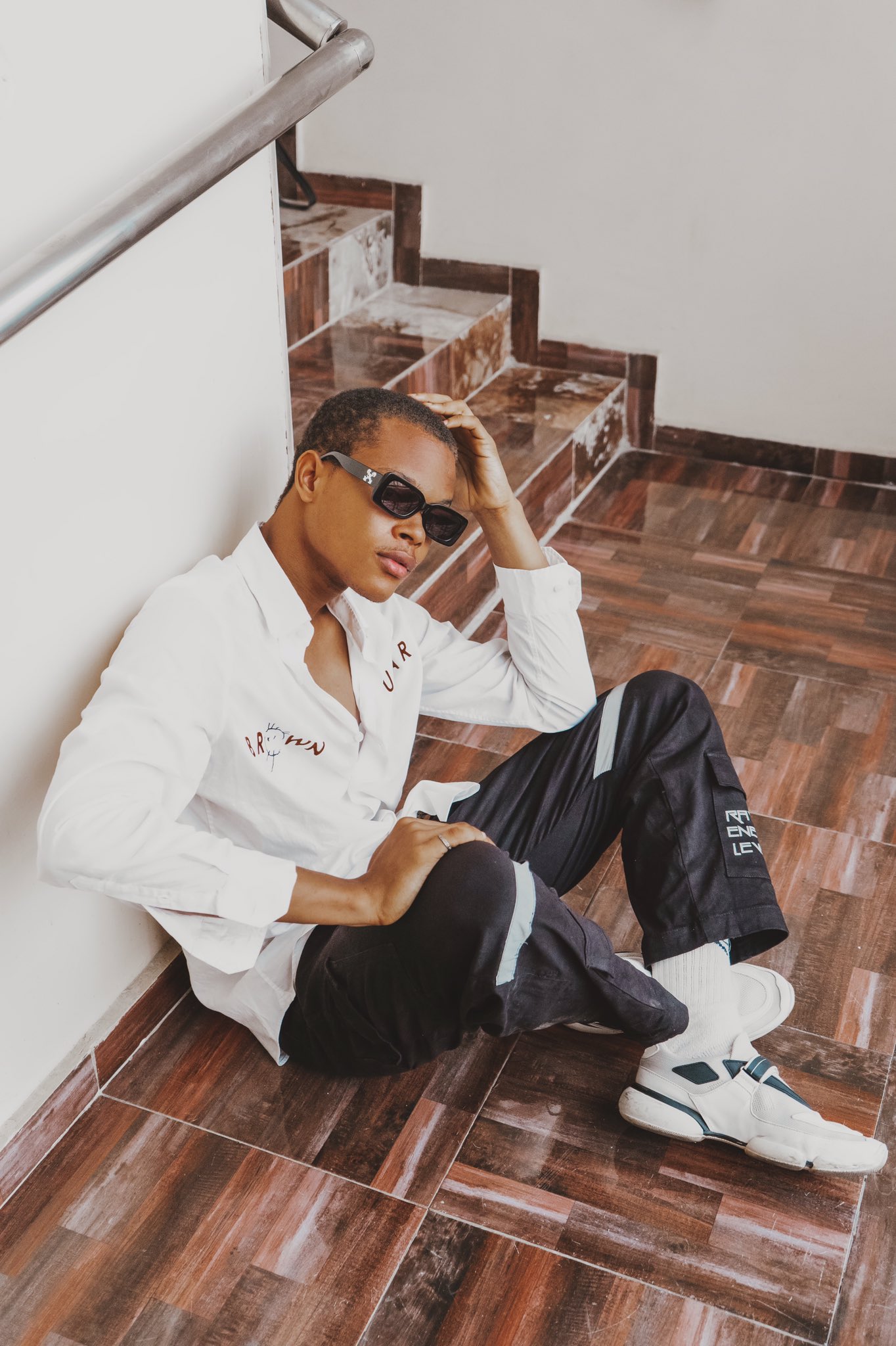 He wrote,
Everybody is posting "NO MEANS NO" and you're also posting it? Are you not the same guy who molests and assaults people? Especially ("BOYS") Omo nobody should allow me talk abeg, fucking hypocrite.

I was sexually molested by @justsolomon_
_ A THREAD,, Around October last year i had an encounter with him (we used to be really good friends I went to see him a few days after i got back from SA,, we laughed and he asked me how my trip went and i told him about everything

we even made jokes about the girls i hooked up with over there, now shit took a rather strange turn when he told me he wanted to speak to me about something, He then proceeded to ask me to sleep with him…….

i thought it was a joke because i Mean he knows I'm straight as my friend he should know I love women , I refused to adhere to his request and he got pissed off and started giving some kind of vibes, trying to guilt trip in every way
Continue reading,


Screenshots he shared below,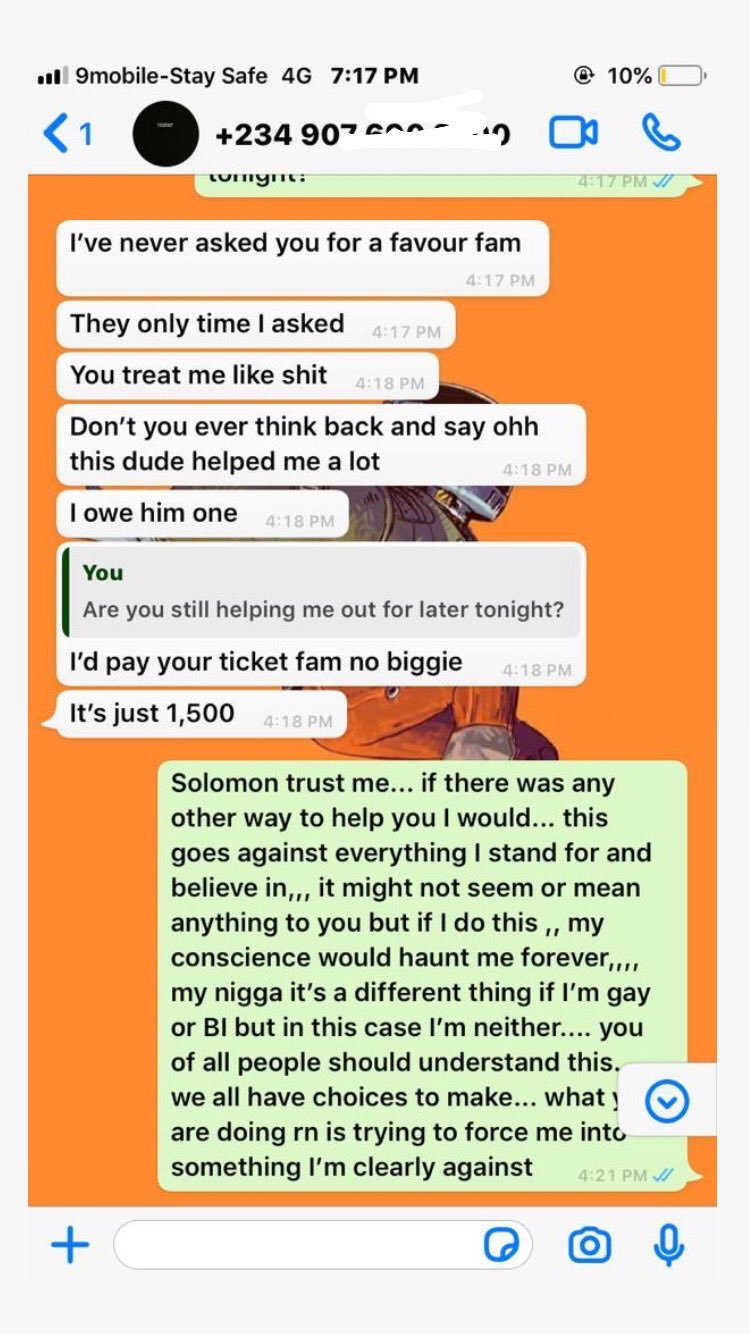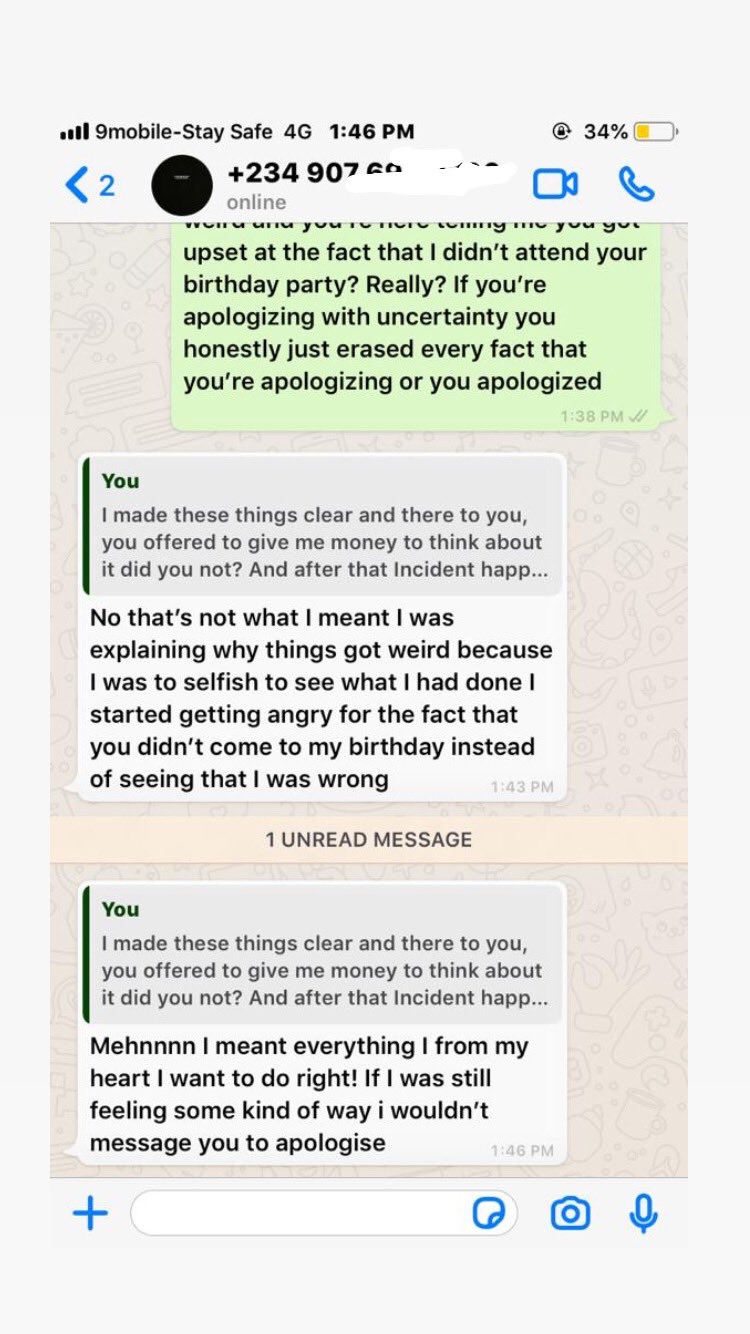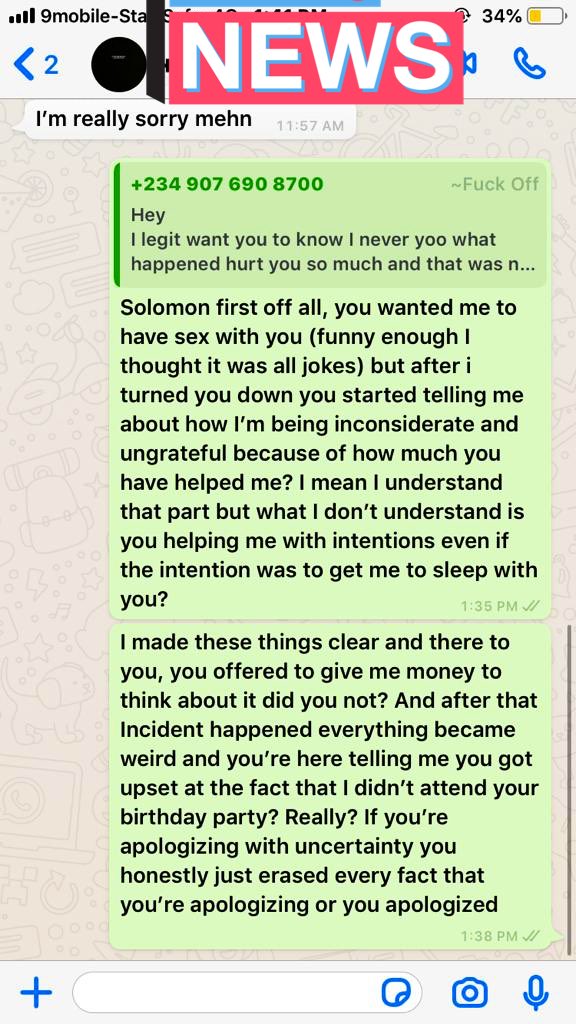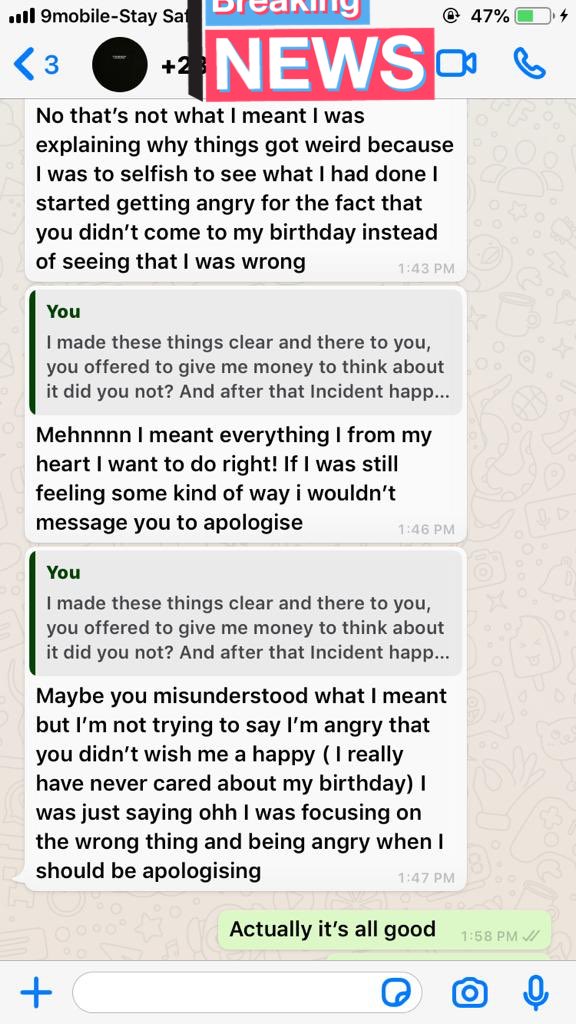 Another male colleague, Daeves shared his encounter with Solomon…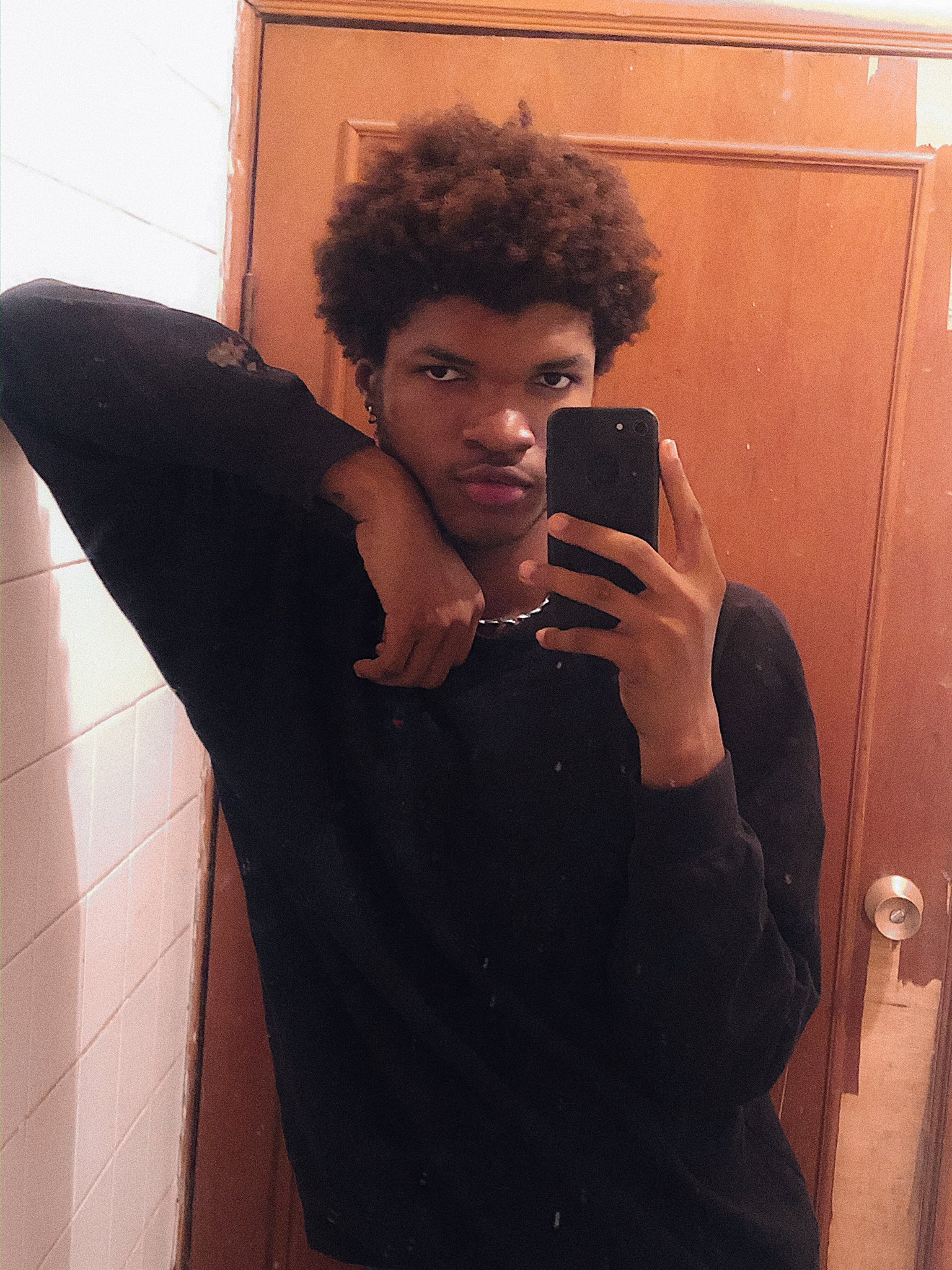 Daeves wrote,