A Nigerian man, identified as Ayo Philips, has officially become a US citizen years after his parents made a huge sacrifice to send him abroad.
Mr. Ayo took to Twitter to share his inspiring story. According to him, his parents used their property as collateral to get $1500 (N571,875.00) loan for his one-way ticket to America.
20 years later, his life has changed for good as he is now a part-owner of a big business in America with an opportunity to make his parent's sacrifice their greatest investment of all time.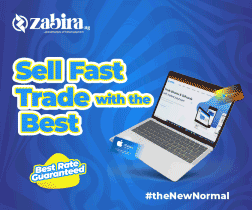 Decades after his migration to God's own country, Mr. Ayo is now a US citizen and has a beautiful family.
Sharing photos of himself and his family outside the US immigration building, he wrote,
"At 2:23pm CT today, I became an American
20 yrs ago, my parents took out a $1500 loan guaranteed by their possessions to get me on a 1-way flight here
Today, I am part-owner of a business with an opportunity to make that their greatest investment
That's the magic of America."
See his tweet below,
At 2:23pm CT today, I became an American

20 yrs ago, my parents took out a $1500 loan guaranteed by their possessions to get me on a 1-way flight here

Today, I am part-owner of a business with an opportunity to make that their greatest investment

That's the magic of America pic.twitter.com/jaSPB9LR3S

— Ayo Phillips Rookie CEO (@realrookieceo) January 26, 2021